High Birth Rate of Muslims Will Lead to Another Partition: Gulab Chand Kataria
Gulab Chand Kataria is not new to controversies. At many occasions he had made Anti-Muslim remarks.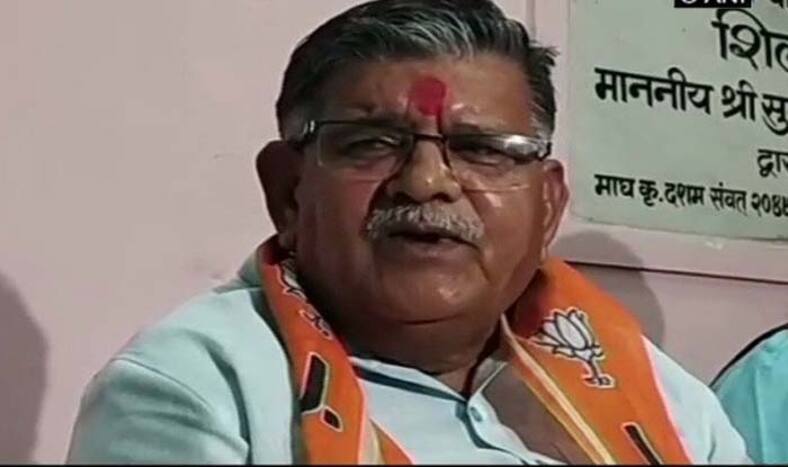 New Delhi: Bharatiya Janata Party (BJP) leader Gulab Chand Kataria on Sunday stoked a fresh controversy by claiming that 'high birth rate of Muslims will lead to another partition of India in 70 years.
Addressing a public event in Uttar Pradesh's Moradabad, Kataria, the seven-time BJP MLA from Udaipur and leader of opposition in Rajasthan assembly said, "Jab Hindustan ka vibhajan hua tha tab Pakistan mein 20-33% Hindu thay aur ab 2 percent hindu hai. Aur Hindustan mein tab 9% Muslim thay ab 19% hai. Tum 2 bacche kartey wo 12 kartey hai, agar aisa hi chalta raha toh 70 saal mein is desh ke tukdey tukdey ho jeynge aur tab is desh ki sanskriti khatam ho jayegi (At the time of partition there were 20-33% Hindus in Pakistan and now there are 2%, in India at the time there were 9% Muslims and now there are 19%. You give birth to two children and they give birth to 12, it this continues there will be another partition in 70 years and India's culture will be destroyed)."
Notably, this is not the first time Kataria has made such statement against Muslims. Earlier this year, without naming any particular community, he had said,"When 'we' don't have the right to produce more than two children, then why do 'they' have the right to produce as many as they like?"
Kataria, while speaking about 'Love Jihad' had also said that 'cities in Rajasthan will turn into Pakisan if Hindus do not unite'.