Kanhaiya Kumar to be CPI Candidate From Bihar's Begusarai
Bihar will vote in seven phases - April 11, April 18, April 23, April 29, May 6, May 12, and May 19 respectively.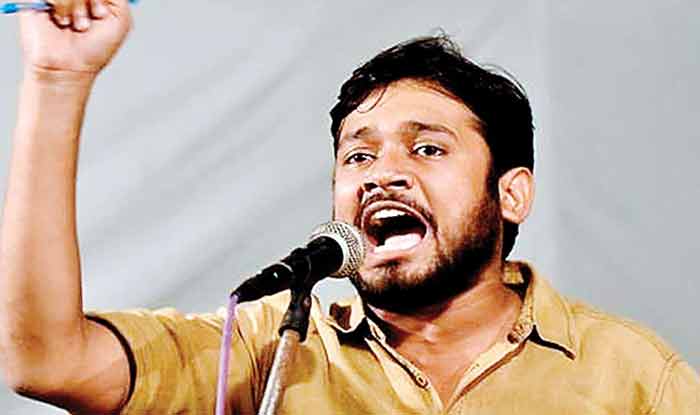 New Delhi: The Communist Party of India (CPI) announced former president of the Jawaharlal Nehru University Students' Union (JNUSU) Kanhaiya Kumar as its candidate from Bihar's Begusarai for the Lok Sabha elections 2019. He will be the joint candidate of the Left parties from the district.
The development came a day after the Bihar Mahagathbandhan excluded the Left from the seat-sharing formula. Both the Rashtriya Janata Dal (RJD) and the Janata Dal-United or JD(U) will be fielding Muslims as Begusarai is considered safe for a Muslim candidate.
While the RJD plans to field Tanvir Hasan, who had lost in 2014 by a margin of 60,000 votes to contest from Begusarai, Janata Dal-United candidate Monazir Hasan who won this seat will also fight from the same seat.
Kanhaiya was speculated to be the Opposition's candidate from Begusarai. However, no seats were given to the CPI and CPI-M, thus making it clear that Kanhaiya will not be supported by the Mahagathbandhan. The seat was given to RJD's Tejashwi Yadav's.
Suravaram Sudhakar Reddy, Communist Party of India: Former Jawaharlal Nehru University students union president, Kanhaiya Kumar will contest from Begusarai Lok Sabha constituency. #Bihar pic.twitter.com/aXtnEPQBvX

— ANI (@ANI) March 24, 2019
Kanhaiya, who is an avid critic of Prime Minister Narendra Modi had alleged last month that the latter was spreading lies for assuming charge of the office. Stating it was his right to question the Bharatiya Janata Party (BJP) government over its failure to provide jobs or strengthening education and health sector, Kanhaiya said, "To become the PM again, he (Modi) is spreading lies one after another. His act is tarnishing Gujarat's image."
He further said, "Modiji you have to tell us what you have done during your tenure. You cannot stop me from seeking answers."
Kanhaiya is facing sedition charges for allegedly raising anti-India slogans on the JNU campus in February 2016.
The Lok Sabha elections 2019 will be held from April 11 to May 19 in seven phases. Bihar will vote in seven phases – April 11, April 18, April 23, April 29, May 6, May 12, and May 19. The results will be declared on May 23.