Lok Sabha Elections 2019: Congress Held Meetings With Prakash Ambedkar, CPM, Says 'no Question of Talks With MNS'
The Congress screening committee went on till late evening.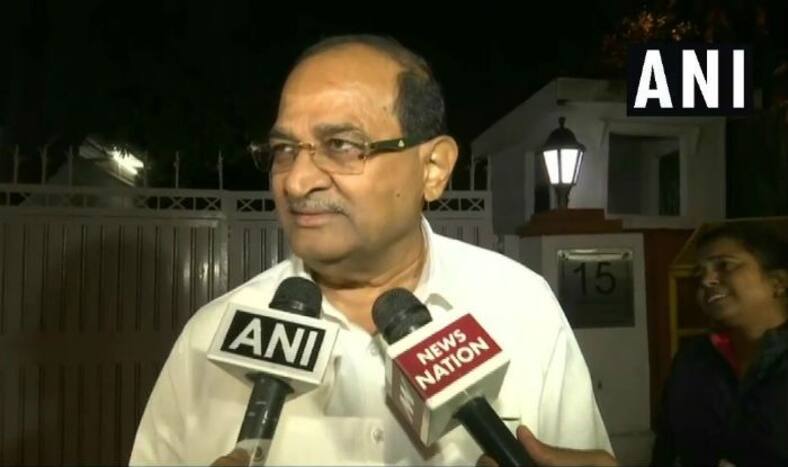 Mumbai: While the BJP and the Shiv Sena announcing their alliance for the coming Lok Sabha elections, the Congress has also been holding talks with smaller parties, said reports on Monday. (Also read: RPI to Continue in NDA, Athawale Says, 'Just Seek 2 Seats')
The Maharashtra unit of the Congress held its screening committee meeting on Monday. Late in the evening, once the meeting was over, party leader Radhakrishna Vikhe-Patil reiterated that there was no question of talks with the MNS.
However, he confirmed, the Congress had held talks with the Vanchit Bahujan Aghadi, the CPM and the Swabhimani Shetkari Sanghtana.
"We have had talks with Prakash Ambedkar a few times. They have demanded that the RSS need to be brought under law boundation, We're ready for that and have requested them to send us a draft." he said.
With reports of NDA ally, RPI disgruntled at having been kept out of the BJP-Sena alliance, Vikhe-Patil said, "Ramdas Athawale (RPI chief) was in Congress earlier as well and  he is welcome to an alliance if he wants."
Confirming the parties the Congress was discussing a tie-up with, Vikhe-Patil said, "We have had talks with Swabhimani Shetkari Sanghtana's Raju Shetti, CPM and Prakash Ambedkar's Vanchit Bahujan Aghadi but Ambedkar hasn't confirmed yet."
There's unrest within the party with leader Ulhas Pawar writing to party president Rahul Gandhi over the "critical condition" of the state unit.
In his letter last week, Pawar reportedly told Rahul that there was no unity among the leaders in the state and there was no coordination between party workers and senior leaders.
Talking to ANI, Pawar said, "The kind of work being done by Congress President Rahul Gandhi is not being carried forward by the state Congress. Outsiders are being brought in to contest the elections, however, no opportunity is being provided to any of the strong leaders."
This comes days after the BJP officially announced an alliance with Shiv Sena in the state ahead of the Lok Sabha elections.