'Macchar ko Kapda Pehnana Aur Modi se Sach Bulwana Asambhav Hai', Navjot Singh Sidhu is at it Again
Congress leader Navjot Singh Sidhu attacked the Prime Minister today in an unsavoury manner when he said that to make him speak the truth is one of the three most impossible things in the world.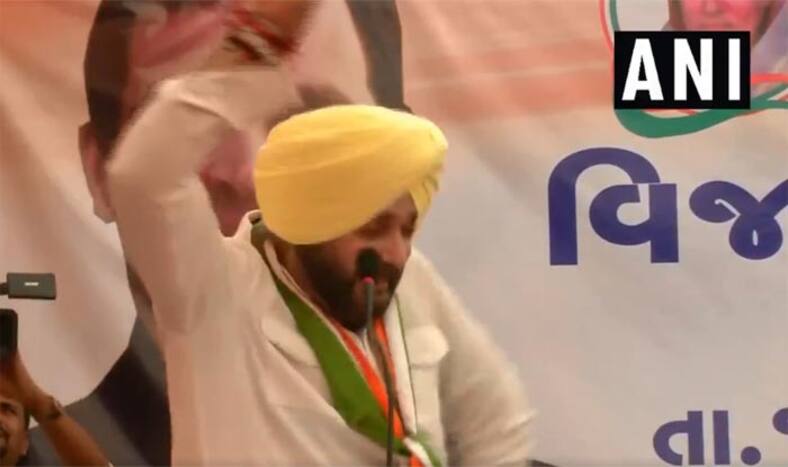 New Delhi: In another sharp worded attack on the Prime Minister, Congress leader Navjot Singh Sidhu today fired, "Macchar ko kapde pehenana, haathi ko godh mein jhulana aur tumse sach bulwana asambhav hai Narendra Modi…" (Three things are impossible in this world, to clothe a mosquito, play with an elephant in your lap and make Narendra Modi speak the truth.)
Click here for all updates on Lok Sabha elections 2019
Sidhu's remarks come in tow of potshots he took at the Prime Minister and the Bhartiya Janata Party earlier in the day via a tweet.
He had tweeted, "Ek galat vote aapke baccho ko chaiwala, pakodawala ya chowkidar bana sakta hai. Better prevent and prepare, rather then repent and repair…" (One wrong vote can make your child a teaseller, pakoda-seller or a watchman)
एक गलत वोट आपके बच्चों को चायवाला, पकौड़ेवाला या चौकीदार बना सकता है|

Better prevent and prepare, rather then repent and repair…

— Navjot Singh Sidhu (@sherryontopp) April 29, 2019
Soon after, the BJP rained criticism on him for not only insulting the Prime Minister but also putting on display their utter disdain for people with humble professions. "This is an insult to the Prime Minister and an insult of the people of India… This has become a habit of the Congress. the people of India take inspiration from the background that PM Modi comes from. Many people earn their livelihood from such profession and live a life of dignity- both of which the Congress made fun of today…" BJP spokesperson GVL Narasimha Rao said in a press meet on Monday.
Sidhu now comes with a history of jibes directed at the Prime Minister.
On April 20, he had alleged that the PM has behaved like a "business development manager" and benefited industrialists while "sidelining" the government companies. He was quoted as saying, "The Prime Minister, in the last five years, made 55 foreign trips and during those trips he was accompanied by two prominent industrialists who got maximum business deals."
With IANS inputs