Murli Manohar Joshi Writes to EC, Seeks Probe Into Circulation of 'Fake Letter' to LK Advani in His Name
BJP national president Amit Shah had met party Advani and Joshi at their residences earlier this month.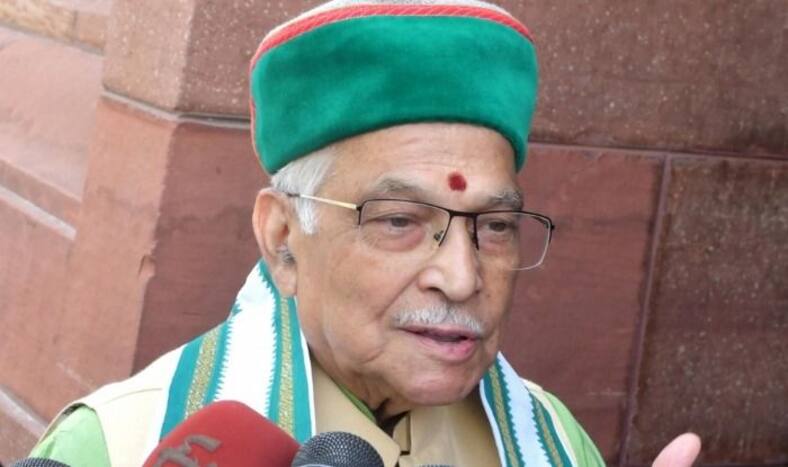 New Delhi: BJP veteran leader Murli Manohar Joshi on Monday wrote a letter to the Election Commission seeking a probeinto a 'fake letter' being circulated in his name on social media. "My friends in media called me up and told me that since yesterday a letter addressed by me to L K Advani Ji has been circulated on social media. I have read the contents of it and I am attaching them with this letter. I have not sent any such letter to Advani Ji. Kindly, immediately look into the matter and find the source of the letter, through which it came to social media," Joshi said in a letter to Chief Election Commissioner (CEC) Sunil Arora.
Notably, the two-page fake letter, addressed to another BJP patriarch L K Advani, has been in circulation for last few days. "BJP could get only 120 seats in the ongoing Lok Sabha election and only 8-10 of the 91 seats that voted in the first phase of polls on April 11," the letter reportedly quoted Joshi as saying.
Advani and Joshi, founder members of the BJP, were among some of the senior party leaders who were not given tickets to contest the Lok Sabha polls this year. Advani, 91, one of longest-serving president of the ruling BJP has been elected from the Gandhinagar parliamentary constituency seat six times since 1991. But this time, he was reportedly told by the party that Amit Shah would contest from Gandhinagar LS seat.
Earlier this month, Advani wrote a blog saying the BJP has never considered its political opponents as "enemies" or "anti-nationals". "The essence of Indian democracy is respect for diversity and freedom of expression. Right from its inception, the BJP has never regarded those who disagree with us politically as our 'enemies', but only as our adversaries. Similarly, in our conception of Indian nationalism, we have never regarded those who disagree with us politically as 'anti-national'," Advani wrote.
Meanwhile, Murli Manohar Joshi was also denied ticket from Kanpur after which he issued a statement saying BJP general secretary (organisation) Ram Lal, an RSS appointee, had conveyed him the party leadership's decision that he should not be contesting the polls.