No PM Used India-Pakistan War For 'Personal Benefit': Kumaraswamy Attacks Narendra Modi
The Karnataka chief minister asserted that no prime minister had used India-Pakistan war for 'personal benefit' other PM Modi.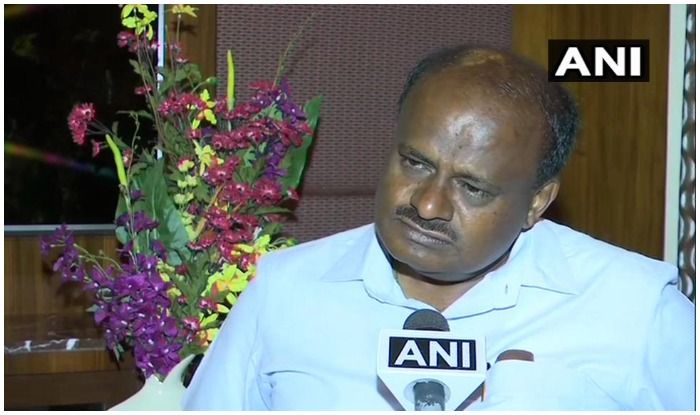 New Delhi: Karnataka CM HD Kumaraswamy on Saturday lambasted Prime Minister Narendra Modi saying, "no PM had used India-Pakistan war for personal benefit". Speaking to news agency ANI, Kumaraswamy said, "Several PMs ruled this country, several times India-Pakistan war took place. Nobody took advantage of that issue for personal benefit."
He also accused PM of misusing Balakot airstrike for 'electoral gains'. "It seems that PM went to Pakistan border and he himself only dropped the bomb," Kumaraswamy mocked the Prime Minister.
The Karnataka CM also attacked PM Modi for misusing his office. "He can speak but misusing his office is wrong," stated Kumaraswamy.
Meanwhile, he also praised former prime minister and his father HD Deve Gowda and asked if any terrorist activity take place in this country during Gowda's 10 months tenure. "Did any terrorist activity go on at the India-Pakistan border? The entire country was in peace at the time when my father was the PM," claimed Kumaraswamy.
He went on to add that there were no clashes between India-Pakistan, even inside the country, there was no bomb attack, nothing happened during Gowda's tenure as the PM. "He's (HD Deve Gowda) a good administrator and experienced. He has experience in his political career. He's better than everybody, according to me. But he's not interested now. He already projected name of Rahul Gandhi (for PM). He's going to advise Rahul Ji for good administration," Kumaraswamy added.
A confident Kumaraswamy added that there will be no Bharatiya Janata Party (BJP) government after the Lok Sabha elections 2019 and HD Deve Gowda will have a role to play at the Centre. Explaining the same, he added, "We've to form a government with several regional parties together. At that time Deve Gowda may play a major role as an advisor to everybody."
On an earlier occasion, CM Kumaraswamy had requested the people to not believe PM Modi's colourful words. He said, "Why should we have enmity with neighbouring countries? Two years ago a military officer told me PM will build a story before the election to get votes. They don't ask for votes on development work."