No Poll Code Violation: EC Gives Clean Chit to PM Modi in Wardha Speech Row
Prime Minister Narendra Modi's speech in Wardha slamming Rahul Gandhi's candidature from Wayanad does not violate the model code, the Election Commission said.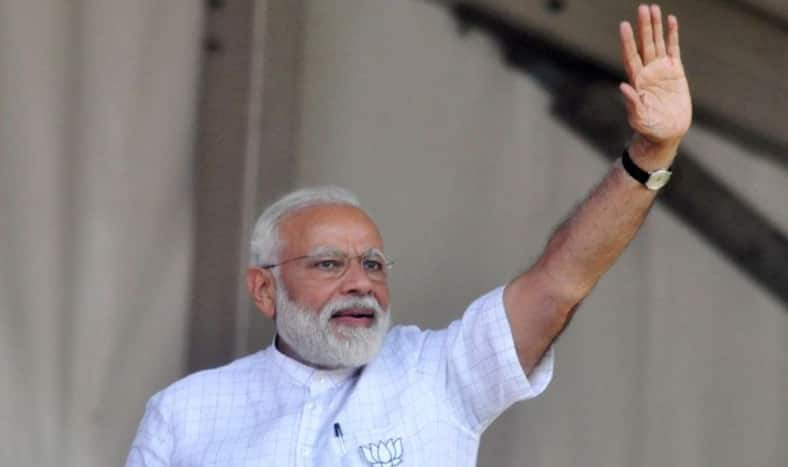 New Delhi: The Election Commission Tuesday gave a clean chit to Prime Minister Narendra Modi for his speech in Wardha city of Maharashtra wherein he had slammed Congress president Rahul Gandhi over his decision to contest Lok Sabha elections from Kerala's Wayanad.
"The matter has been examined in detail in accordance to the extant guidelines/provisions of the Model Code of Conduct, the Representation of the People Act and the report of the Chief Electoral Officer, Maharashtra. Accordingly, the commission is of the considered view that in this matter no such violation has been noticed," an EC spokesperson said.
Earlier on April 1, while attacking the Congress president for the 'Hindu terror' metaphor, PM Modi had charged the opposition party with insulting "peace-loving" followers of the religion by linking them to terrorism. "The Hindus have now woken up and the country has decided to 'punish' the opposition," Modi had stated in Wardha.
"The Congress tried to stain crores of the country's people using the term Hindu terror. Tell me, weren't you deeply hurt when you heard the term 'Hindu terror'?  Is there a single incident in the history of thousands of years of Hindus engaging in terrorism?" Modi said.
Moreover, he had claimed that the party was "scared" to field its leaders from constituencies where the majority dominates.
Seeking action, a delegation of Congress leaders Ahmed Patel, Jairam Ramesh, Abhishek Manu Singhvi and Randeep Surjewala met the EC officials and complaint against PM's speech. The grand old party leaders had claimed that Modi made 'hateful, vile and divisive' remarks against Gandhi.
"PM through his speech tried to spread hate for electoral gains which is a serious violation of the Representation of People Act," senior Congress leader Abhishek Manu Singhvi had said.