PM Modi Biopic Banned For LS Polls, EC Order Applies to NaMo TV Too
The EC order on PM Modi biopic came hours after the CBFC gave the go-ahead for the film's release on Thursday, the day of the first phase of voting.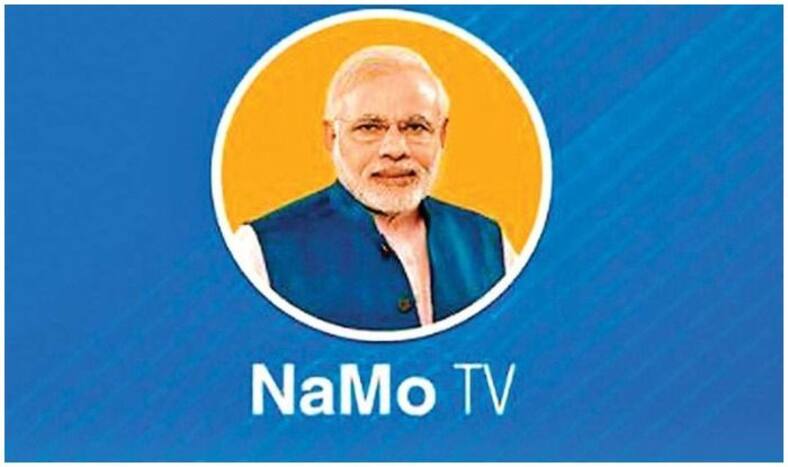 New Delhi: The Election Commission order banning the screening of the biopic on Prime Minister Narendra Modi applies to NaMo TV as well, and it cannot be aired during the poll period, a senior official of the poll panel said on Wednesday.
A paragraph in the EC order said, "that any poster or publicity material concerning any such certified content, which either depicts a candidate (including prospective) for the furtherance (or purported to further) of electoral prospects, directly or indirectly, shall not be put on display in electronic media in the area where MCC is in force."
Earlier in the day, the EC has banned the release of the Modi biopic, saying any such film that subserves the purpose of any political entity or individual should not be displayed in the electronic media. The order came hours after the Central Board of Film Certification gave the go-ahead for the film's release on Thursday, the day 91 constituencies across the nation go to polls in the first phase of the seven-phase elections.
In its order, the poll panel said there was an emergent need for intervention to stop political content that disturbs the level playing field for the elections.
So the EC order also applies to NaMo TV, the 24-hour channel promoting Prime Minister Narendra Modi and the BJP that landed on DTH connections ahead of the Lok Sabha elections.
The Opposition has been protesting against NaMo TV and has asked how its operation is compatible with both India's broadcasting and election-related laws.
Available across major DTH platforms, the channel has speeches of the Prime Minister. The Ministry of Information and Broadcasting has called it a "platform service" of the DTH operators in its response to a notice from the EC.
It said NaMo TV being a platform service offered by DTH operators, it didn't fall under the purview of the ministry.
The Opposition had complained to the EC against the channel. "I'm glad the Election Commission has taken this stand. It was crude propaganda and a monumental shame for the country that the ruling party indulged in actions like this," a portal quoted Congress leader Sanjay Jha as saying.
However, the BJP insisted that the channel was not in violation of the election code. "I don't think it is a setback for the government. I don't think the EC found any illegality in the law. It was just showing the achievements of the government and the Prime Minister. It was a positive information initiative. We will be looking at alternatives," Vivek Reddy of the BJP was quoted as saying by another news portal.