Polling Personnel Threaten to Boycott Lok Sabha Elections if Central Forces Not Deployed in Bengal
From the next phase of Lok Sabha elections, no Bengal police constable or officer will be present in the booth.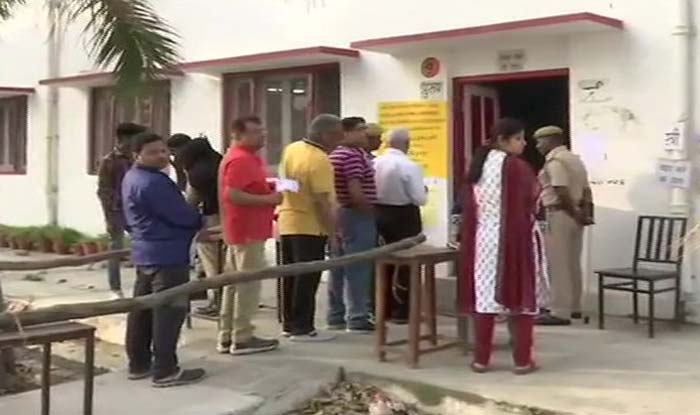 Kolkata: Now polling personnel in West Bengal have threatened to boycott the remaining phases of Lok Sabha elections if Central forces are not deployed at polling stations. (Also read: BJP Complains to EC About Poll-related Violence in Bengal)
Also, the Election Commission (EC) has decided to keep the Bengal state police at bay. So from the next phase, no Bengal police constable or officer will be present in the booth. Only Home Guards will be present to maintain the queue. Booths would be manned by Central Armed Police Forces (CAPF) only.
The EC has said that neither West Bengal police nor Central forces were allowed inside the polling booth (in the room where machines and EVMs are kept at the time of voting). They could enter if and when the Presiding Officer called them in.
For the fifth phase on May 6, as many as 660 cops of CAPF would be deployed in Bengal. The number may be increased to 700, highest in Bengal's history for a single phase.
Earlier, ahead of the fourth phase, polling staff on duty at Dayerbazar Vidyamandir school in Chapra in Bengal's Nadia district had threatened to boycott poll duty if Central forces were not deployed.
A leading daily quoted Sashwata Ghosh, the second polling officer deployed at the school, as saying that they were assured that Central forces would be deployed at the building but when they arrived there, they found nine state armed police personnel but no Central forces.
Polling staff in many parts of Bengal started demanding Central forces even before the first phase of election was held on April 11.
In fact, polling staff in five districts staged agitations on April 6 and 7, saying they would not report for duty unless Central forces were deployed in every booth. They cited violence in 2018 panchayat elections, adding that they would not risk their lives for elections.
Trinamool Congress workers had clashes with BJP workers in Asansol. The saffron party alleged that TMC was rigging votes and they were insisting on casting their votes though there was no Central force. Asansol MP Babul Supriyo's vehicle was also vandalised.