'Pragya Thakur Was Charged in False Cases', Amit Shah Defends Malegaon Blast Accused
Amit Shah defends Malegaon Blast Accused Pragya Thakur, who is contesting Lok Sabha elections 2019 on BJP ticket from Bhopal.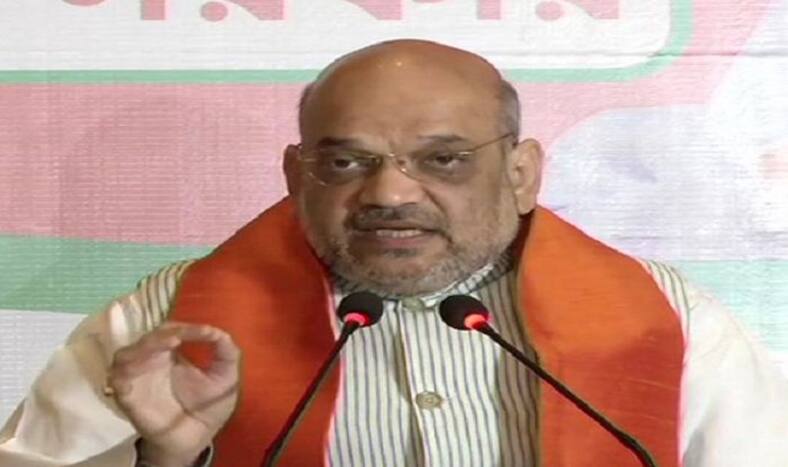 New Delhi: BJP President Amit Shah on Monday defended Pragya Thakur, claiming that she was framed in false charges. "She (Pragya Thakur) was charged in false cases and termed as Hindu terror. When the case went to court, it was proved that there was no basis to it," said Shah while addressing a press conference in Kolkata. Pragya Thakur, an accused in 2008 Malegaon blast case is contesting Lok Sabha election 2019 on a Bharatiya Janata Party (BJP) ticket from Madhya Pradesh's Bhopal constituency.
Besides Pragya Thakur, Shah also talked about  Swami Aseemanand and said that the latter was framed in a false case with others. "Where are the real culprits of Samjhauta blast? Who let them go," assured Shah.
(Full coverage on Lok Sabha election 2019)
He also made a veiled attack on West Bengal CM and Trinamool supremo Mamata Banerjee, claiming that the trends after the first two phases of the Lok Sabha elections 2019 show that the people of Bengal have voted for the party that will protect the country. "Mamata Banerjee's nervousness is clear now after two phases of polls. She is blaming the EC, remembering democracy, denying permission to our leaders' helicopters. Due to low turn out at her rallies, she is resorting to road shows," said Shah.
He added,"Mamata di says this is not Bengal's election but Delhi's. Yes that's true but its most important for the people of Bengal." Shah also asked Banerjee to clear her stand on separate PM in Kashmir and if she supports the scrapping of Section 370.
Shah also urged voters to come out and exercise their franchise. "Under the surveillance of EC, peaceful and fair elections will be carried out. I want to urge the villagers to come out in huge numbers. It's high time they stand against TMC's misrule," Shah asserted.
He claimed,"If someone can restore Saraswati pooja and Durga pooja again with respect, it is only the BJP.  In the last 5 years, the BJP has not left any stone unturned for the Bengal's development. We gave all facilities to the enclave dwellers. The land boundary agreement between India and Bangladesh was done by the BJP govt."
The BJP president  also reiterated his party's stand on National Register of Citizens (NRC) and said that it will be implemented countrywide if the BJP comes to power.  On being asked if Prime Minister Modi will also contest from West Bengal, Shah said,"No, there is no such plan at the moment."