Priyanka Gandhi Attacks UP CM Yogi Adityanath Over Temple Remark, Asks How Does he Know I don't go During Non-election Time
Uttar Pradesh Chief Minister Yogi Adityanath had claimed that Congress president Rahul Gandhi and Priyanka Gandhi visited temples only during elections.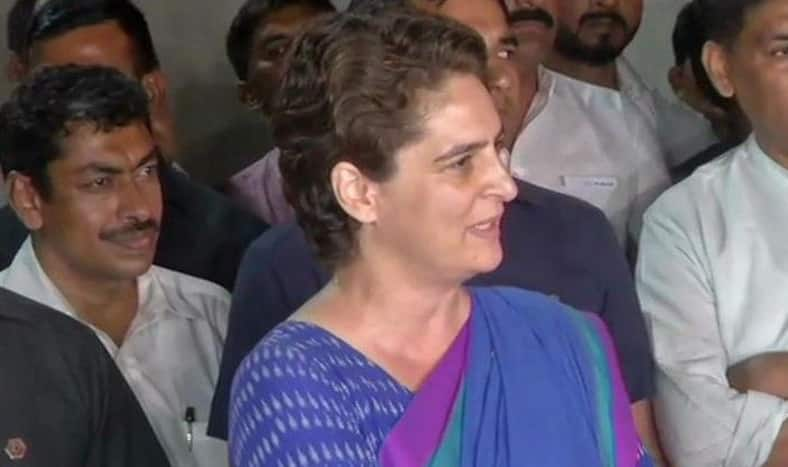 New Delhi: Congress General Secretary For Uttar Pradesh East Priyanka Gandhi Vadra on Wednesday retorted to Yogi Adityanath's comment that her party leaders visited temples only during elections. "How does the UP CM know when and where one goes?" she asked.
"How does he know I don't go during non-election time?" asked Priyanka.
Referring to Priyanka Gandhi Vadra's recently concluded Ganga Yatra from Prayagraj to Varanasi during which she visited several temples, Yogi had added, "When they learned that over 24 crore people took part in Kumbh Mela (held in Prayagraj recently), the new generation (of the Congress) also dropped by."
Earlier, the Uttar Pradesh Chief Minister had claimed that Congress President Rahul Gandhi and Priyanka Gandhi visited temples only during elections.
Mocking Rahul, Yogi had said that during the Congress leaders' recent visit to Somnath temple, he sat like he was offering namaz. "It's the people of Gujarat who exposed Rahul Gandhi. He went to Somnath temple and sat there as if offering namaz. Temple priest had to scold him that this is a temple, sit cross-legged," Adityanath said.
He went on to add, "Nakal mein bhi akal chahiye (presence of mind is required even to copy)."
Talking about Priyanka's upcoming visit to Ayodhya, the BJP leader alleged that Congress leaders who do not believe in the existence of Lord Ram are now talking about visiting his birthplace.
"Some new Congress leaders (Priyanka) are planning to visit Ayodhya. When the Supreme Court was hearing the case of Ram Setu, the past Congress government had told the court that Lord Ram never existed. Now, people who do not even believe in the existence of Lord Ram are talking about visiting Ayodhya," he said.
The Lok Sabha elections are scheduled to be held from April 11 and will go on till May 19 in seven phases. The polls in Uttar Pradesh will be held in all seven phases. The counting of votes will take place on May 23.