Prove That SC Denied Granting Full Statehood to Delhi: AAP to BJP as War of Words Intensify
AAP Delhi convener Gopal Rai challenged Delhi BJP chief Manoj Tiwari to prove that Supreme Court said that Delhi cannot be granted full statehood.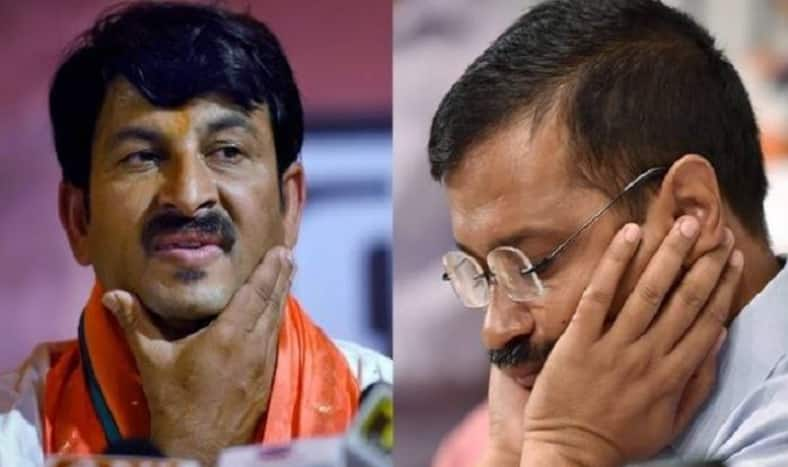 New Delhi: The war of words between Aam Aadmi Party (AAP) and Bharatiya Janata Party (BJP) turned intense on Saturday after AAP Delhi convener Gopal Rai challenged Delhi BJP chief Manoj Tiwari to prove when did the Supreme Court said that full statehood cannot be granted to the national capital.
Presenting documents as evidence regarding the matter, Rai said, "AAP will not allow BJP to escape its treachery with Delhiites." He added that BJP was making attempts to divert attention as it can't face the people of Delhi. "It is not possible that an MP does not know the process of how Delhi will attain statehood, particularly when his own party kept promising it for decades," he added.
The verbal battle between the two parties started when Tiwari at his Twitter Chaupal at Burari on Friday said that top court had never clarified that Delhi couldn't get the full statehood thereby adding that BJP had never taken a U-turn on the issue. Retorting, Rai accused the Delhi BJP chief of lying on the issue and misleading Delhiites.
Following Rai's statement, Tiwari replied that AAP leaders were nothing but liars and they must not have read the documents carefully. "They should carefully read the papers which they were showing as evidence," he said. Meanwhile, the AAP leader said that he was wondering if Tiwari is aware of how statehood is granted in the first place.
Full statehood will be granted by Parliament through a constitutional amendment bill, like the one which was presented by LK Advani in Parliament in August 2003.
With the Lok Sabha elections 2019 round the corner, AAP has taken the opportunity to take blame the lack of full statehood for various problems in the city. Chief Minister Arvind Kejriwal has been saying that at every election campaign that BJP has gone back on its 2014 Lok Sabha election promise. Kejriwal also accused the Congress of playing a dumb party over the issue.
While campaigning for the upcoming polls, AAP had said that it will get full statehood for Delhi within two years if all seven candidates of AAP are elected in the Lok Sabha election.