Rahul Gandhi Expresses Regret in SC Over 'Chowkidaar' Jibe at PM Modi, Says Remark Made in Heat of Poll Campaign
Rahul Gandhi says sorry over 'chowkidaar' jibe at PM Modi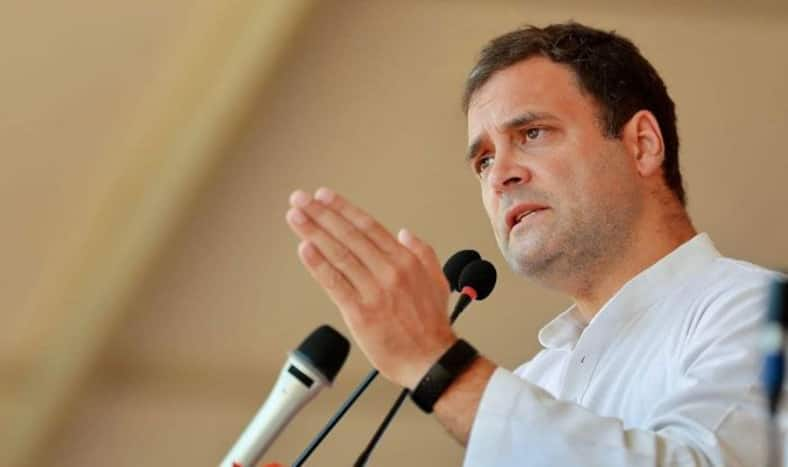 New Delhi: Congress president Rahul Gandhi on Monday expressed regret in Supreme Court over his 'Chowkidar Chor Hai' jibe at Prime Minister Narendra Modi. Calling his remarks 'unfortunate', the Congress chief accepted that the top court never used those words against the PM.
Gandhi, in his response in SC, in connection with a contempt petition filed by BJP MP Meenakshi Lekhi, said he had made the statements in the heat of political campaigning which have been misused by his opponents.
Last week, the top court had said that the remarks made by Gandhi on its April 10 Rafale case verdict were "incorrectly attributed" to the SC. It had directed the Congress President to file his explanation by April 22.
(Full coverage on Lok Sabha elections 2019)
On April 10, soon after the Supreme Court verdict last week, Rahul had reportedly said, "I am ready to debate with PM Modi at a location of his choosing… the corruption in the deal is very evident… he has given IAF's money to Anil Ambani. The SC order today proves that chowkidar chor hai ."
Following his remarks BJP MP Meenakshi Lekhi filed the petition alleging that Rahul had committed contempt by attributing his 'chowkidar chor hai' remarks on the Rafale controversy to the top court.
She had claimed that 'the words used and attributed by him (Rahul Gandhi) to SC in the Rafale case has been made to appear something else. He is replacing his personal statement as the Supreme Court's order and trying to create prejudice".