Rahul Gandhi's Nomination From Amethi Lok Sabha Seat Declared Valid
LS Polls 2019: Rahul Gandhi's nomination from Amethi Lok Sabha seat is valid. This comes after allegations of discrepancies on citizenship.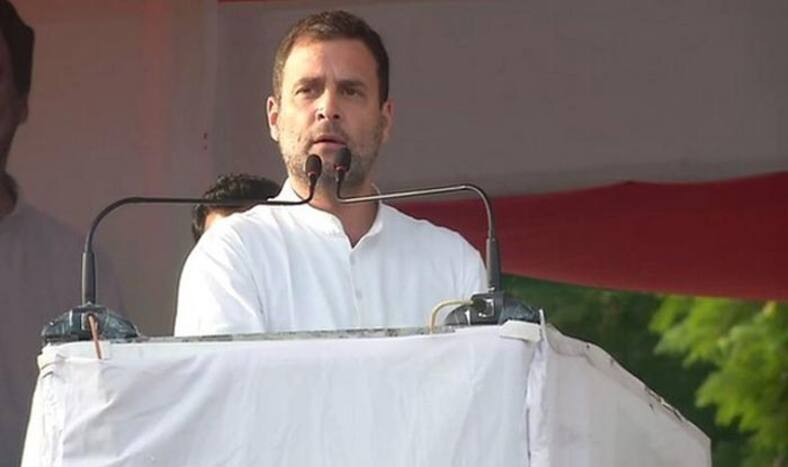 New Delhi: Amethi returning officer on Monday declared Congress President Rahul Gandhi's nomination valid. This development came after the officer on Saturday ordered a postponement of scrutiny of Rahul Gandhi's nomination papers, after an Independent candidate, Dhruv Lal, filed a complaint alleging discrepancies in Congress scion's candidature.
Gandhi's lawyer KC Kaushik said, "Rahul Gandhi was born in India and he holds an Indian passport, he never took citizenship of any other country. His passport, Voter-ID, and his income tax, everything is of India."
Earlier, Dhruv Lal's lawyer had alleged, "On basis of certificate of incorporation of a company registered in the UK, he (Rahul Gandhi) declared himself a UK citizen. A non-citizen can't contest polls here." He added, "There are no details on assets and profits of the company mentioned in the affidavit. There are a no. of mistakes in his educational qualification certificates. The original educational certificates should be presented so that his (Rahul Gandhi) claim can be established."
On April 10, Rahul Gandhi filed his nomination papers from Amethi in Presence of UPA chairperson and mother Sonia Gandhi and sister Priyanka Gandhi Vadra.
Gandhi will take on Union Minister and BJP candidate Smriti Irani in what is seen as a direct contest with the SP-BSP-RLD alliance taking the decision to not field any candidate from the constituency.
The polling for ongoing Lok Sabha elections will go on till May 23. The counting of votes will happen on May 23.