SP Changes Its Varanasi Candidate, Fields Former BSF Jawan Tej Bahadur Yadav as 'Gathbandhan' Candidate Against PM Modi
Varanasi will go to polls in the last phase of Lok Sabha elections on May 19. The counting of votes will take place on May 23.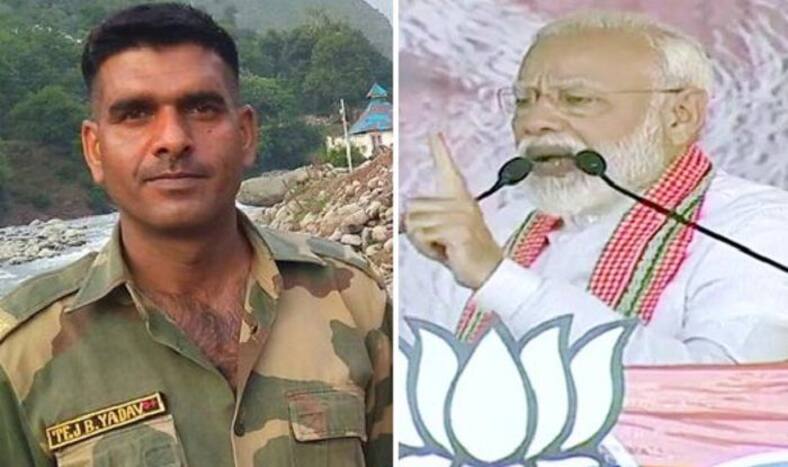 New Delhi: Samajwadi Party (SP) on Monday fielded sacked Border Security Force (BSF) constable Tej Bahadur Yadav as the mahagathbandhan's candidate from Varanasi Lok Sabha constituency. The former BSF jawan has replaced Shalini Yadav as SP-BSP-RLD candidate to take on PM Narendra Modi and Congress' Ajay Rai.
The former BSF constable, had already said he would against PM Modi in his Varanasi constituency in Uttar Pradesh.  "I will contest against Prime Minister Narendra Modi from Varanasi constituency as an independent candidate," Tej Bahadur Yadav had told reporters in Rewari, Haryana, a few days back.
सेना के जवान तेज़ बहादुर जी को वाराणसी से समाजवादी पार्टी का टिकट दिया गया है।

— Samajwadi Party (@samajwadiparty) April 29, 2019
The development comes after the Congress party fielded Ajay Rai once again from prestigious Varanasi seat. (ALSO READ – BJP's First List of Candidates For Lok Sabha Elections 2019: PM Narendra Modi to Contest From Varanasi)
About Tej Bahadur Yadav
Tej Bahadur Yadav, the Border Security Force (BSF) Constable was dismissed from service after he had released a video in 2017 on quality of food served to soldiers. He had posted four videos on the social media in January, 2017, that showed him complaining about the unpalatable food at his camp along the Indo-Pakistan border in Jammu and Kashmir.
The videos triggered outrage across the nation, but the BSF dismissed his allegations. The Centre had justified his sacking from the BSF,  saying that the video posted by Yadav might have "led to mutiny among the armed forces".