UP CM Raises Brows With 'Hindu, Muslim Voters in Ali-Bajrang Bali Contest' Remark
UP CM Yogi Adityanath waded into controversy again by declaring that the Lok Sabha election in Uttar Pradesh would be an "Ali and Bajrang Bali contest".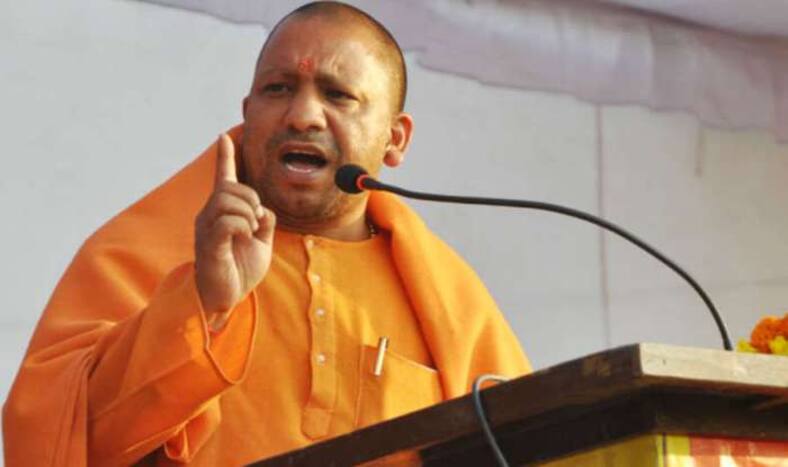 New Delhi: Courting yet another controversy, Uttar Pradesh Chief Minister Yogi Adityanath attacked Mayawati over her recent remarks at a rally wherein she urged Muslims to vote for the opposition alliance, and said, "Hindu-Muslim voters are locked in an Ali-Bajrang Bali contest". (Ali is a revered figure in Islam and Lord Hanuman is often called Bajrang Bali.)
"Agar Congress, SP, BSP ko Ali par vishwaas hai, toh humein bhi Bajrang Bali par vishwaas hai (If the Congress, the SP and the BSP have faith in Ali, then we too have faith in Bajrang Bali)," the BJP leader said at an election meeting in Meerut on Tuesday.
Attacking Bahujan Samaj Party leader Mayawati further, Adityanath said now the Hindus have "no option" but to vote for the BJP. He added that Dalit-Muslim unity is impossible, while in Bareilly accusing Mayawati of hurting Dalit sentiments with her call to Muslim voters at a rally in Saharanpur's Deoband.
Addressing a joint SP-BSP-RLD rally in Deoband, BSP chief was recently quoted as urging the public to cast their vote for the alliance and not the Congress as only they can defeat the BJP.
Adityanath said the SP, the BSP and the Congress have concluded that the "followers of Bajrang Bali" will not tolerate them. On the Ayodhya issue, he said, "Whenever the Ram temple is built, it will be by the BJP only. We are doing our best to build the temple as soon as possible."
Adityanath had also waded into controversy last week by calling the armed forces "Modiji ke sena", prompting the Election Commission to ask him "to be careful" in his utterances.
With PTI inputs