'What Does it Mean to be a Good Brother', Rahul, Priyanka Engage in Sibling Banter at Kanpur Airport – Watch
Rahul Gandhi Explains What it Means to be a Good Brother - Watch Video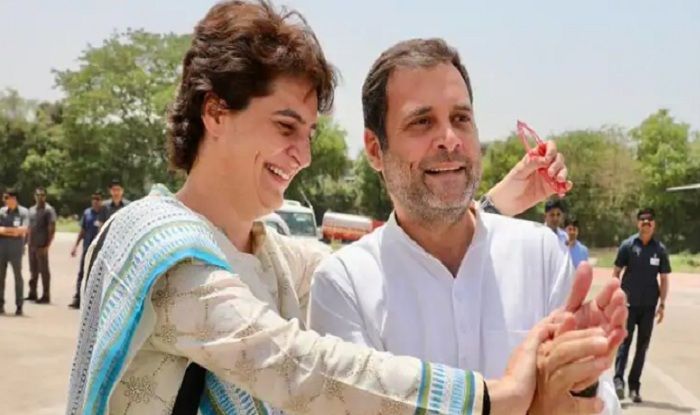 New Delhi: Congress president Rahul Gandhi and party's general secretary for UP (East) Priyanka Gandhi Vadra, bumped into each other at Kanpur airport as the  brother-sister duo were on their way to different elections rallies in Uttar Pradesh for the ongoing  Lok Sabha elections 2019.  "Was nice meeting Priyanka at Kanpur Airport! We're headed to different meetings in UP,"Rahul wrote while sharing a video soon of the meeting on his Facebook page.
The video featured Rahul and Priyanka standing with their arms across each other's shoulders talking to a camera.
"Let me tell you what it means be a good brother. What it means is that I am doing these massive long flights and I am going in a little helicopter squeezed up. And she is doing short flights and going in a big helicopter," he says in the video, with Priyanka Gandhi laughing and saying "that is not true". But, I love her, the Congress chief added. Later, the two also posed for photographs with pilots and the airport ground staff.
Within hours of being shared on Facebook, the video of their interaction grabbed 69,000 likes, 12, 000 comments. Besides, the video was shared 14,000 times with total views of more than 1.4 million.