Will do Anything to Save Country From Modi-Shah 'Jodi': Kejriwal on Congress-AAP Alliance
Delhi will vote on May 12. The counting of votes will be conducted on May 23.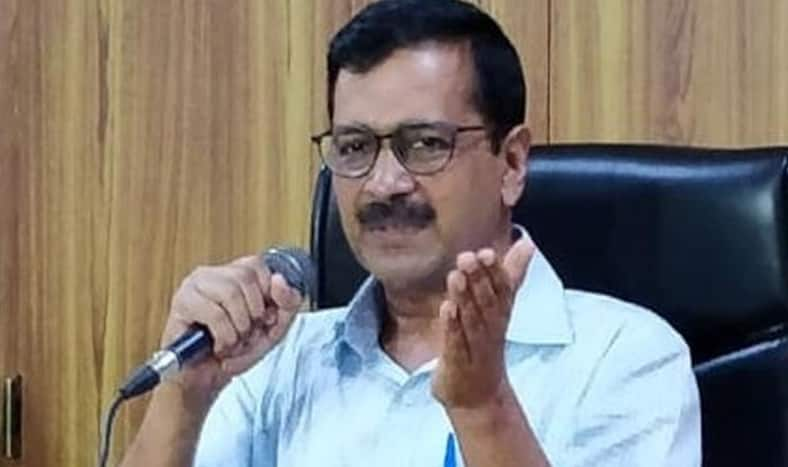 New Delhi: AAP convener and Delhi Chief Minister Arvind Kejriwal on Sunday asserted that his party will do anything to 'save the country' from PM Narendra Modi and BJP president Amit Shah. Speaking to reporters after a meeting of opposition parties which was held to discuss the issue of EVM malfunctioning in the ongoing Lok Sabha elections 2019, Kejriwal claimed,"The country is in danger. We will do anything to save it. Our effort to save the country from Narendra Modi and Amit Shah will continue."  Kejriwal made these remarks while responding to a questions on an alliance with the Congress party in the general elections.
Delhi CM Arvind Kejriwal on if discussions on Congress-AAP alliance are still underway: The country is in danger. To save the country from Modi Ji & Amit Shah Ji's 'jodi', we are ready to do whatever is needed. Our efforts will continue till the end. #LokSabhaElections2019 pic.twitter.com/ryvtACTrQj

— ANI (@ANI) April 14, 2019
Meanwhile, Congress leader Kapil Sibal and Abhishek Manu Singhvi, who were also present on the occasion, dodged questions on an alliance with the AAP and threw the ball in Kejriwal's court saying, "he knows better".  "You know the stand of Congress. The alliance was almost done in Delhi but linking it with other states is not right," said Singhvi.
The uncertainty over an alliance between the AAP and the Congress has been continuing for some time now. Earlier on Saturday, Delhi Deputy CM Manish Sisodia had also said that his party is still ready to form an alliance with the Congress in Delhi, Haryana and Chandigarh for Lok Sabha elections 2019.
"We wanted to form a united opposition against the BJP and were ready to ignore our differences because right now the priority is to stop the dangerous Modi-Shah duo. In last one week, meetings were held between the AAP and the Congress and we proposed alliance on 33 seats in Delhi, Goa, Chandigarh, Haryana and Punjab seats, out of them 23 seats is with NDA," Sisodia had said while addressing a press conference.
On Friday, Congress party had announced that it will fight the Lok Sabha polls in Delhi alone but maintained that it is still willing to have an alliance with AAP provided that the tie-up is restricted only to the national capital.
Congress' in-charge for Delhi PC Chacko said that Congress will go alone in Delhi since AAP has taken an "impractical stand". "We are still ready (for alliance) if AAP is willing to have an alliance in Delhi alone. We want to fight the BJP together. We are compelled to go on our own as AAP is going back on its stand," Chacko told reporters.