Will Show Azam Khan Who Bajrang Bali is: Giriraj Singh Threatens SP Leader Post 'Bajrang Ali' Remark
BJP leader Giriraj Singh has threatened to teach Samajwadi Party' Azam Khan a lesson once he is done with the elections; enraged, reportedly on the latter' 'Bajrang Ali' remark.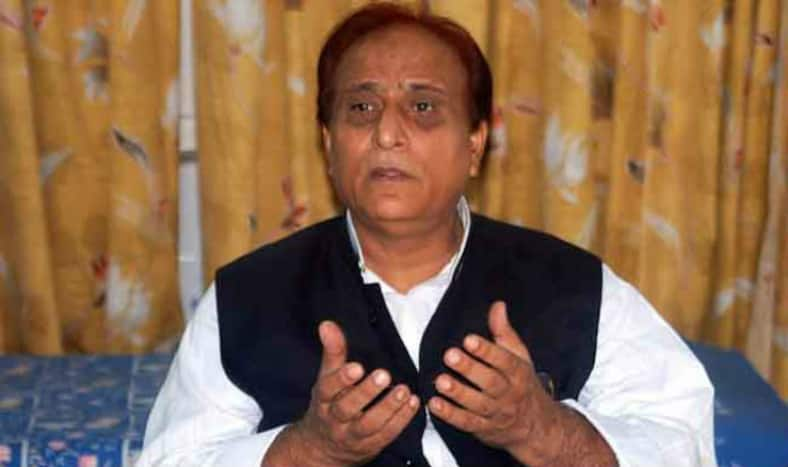 New Delhi: BJP candidate from the Begusarai Lok Sabha constituency Giriraj Singh is angry at Azam Khan and how.
Singh has threatened Khan with dire consequences in light of his recent 'Bajrang Ali' remark and was quoted, "Azam Khan first insulted PM Narendra Modi and now he is insulting God. Let me be done with elections in Begusarai… I am 200% confident of my victory there and then I will teach him a befitting lesson in Rampur itself."
He tweeted, "I will come to Rampur and tell you who Bajrang Bali is."

Azam Khan, the Rampur MLA waded into controversy recently, when he was caught remarking, "in place of Ali and Bajrangbali, it should be Bajrang Ali. Bajrang Ali todd day dushman ki neli (Bajrang Ali will destroy our enemies' bones)."
This statement has now caused a flare-up between him and his BJP counterparts, with the party also 'warning' him to mind his language.
BJP leader Shahnawaz Hussain asked Khan to choose his words wisely. "With his 'Bajrang Ali' comment, he has insulted both Hinduism and Islam. The only suggestion I have for him is 'zuban sambhal ke' (mind your language). Both Akhilesh Yadav and Mulayam Singh Yadav have been taught lessons for his comments in the past," he said at a press conference.
Khan, a Samajwadi Party leader will contest the Lok Sabha elections from the Rampur seat as the SP-BSP candidate against the BJP's Jaya Prada.
With PTI inputs