With Folded Hands, Prateik Babbar Campaigns For His Father Raj Babbar in UP's Fatehpur Sikri
Raj Babbar had earlier conducted a roadshow in Fatehpur Sikri. He had claimed that the BJP did not do any work in the district in the last five years.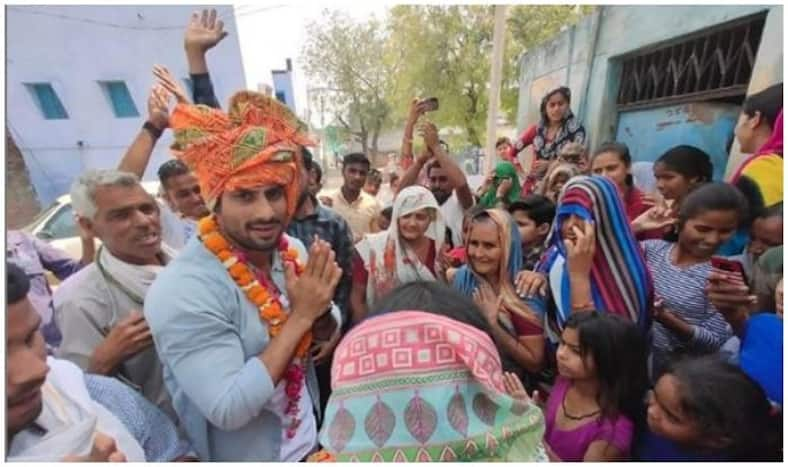 Moradabad: Actor Prateik Babbar on Friday campaigned for his politician father Raj Babbar in Uttar Pradesh's Fatehpur Sikri from where the latter is contesting as the Congress candidate for the Lok Sabha elections. Wearing a colourful turban, Prateik with folded hands appealed to the people in the district to vote for Raj Babbar in the upcoming elections.  (Catch All Action of Lok Sabha Elections 2019 Here)
Prior to the elections, Raj Babbar had conducted a roadshow in Fatehpur Sikri and claimed that the Bharatiya Janata Party (BJP) did not do anything in the last five years in the district.
https://www.instagram.com/p/BwJg1oynajU/
While campaigning in the district, Raj Babbar had said, "The people here love me, and I love them. This election is all about that love."
"These are good people… I have worked here a lot. These are my people. There is no such talk here whether they have to vote for the alliance candidate or the BJP candidate… these people only see Raj Babbar," he had said.
Babbar also spoke about Priyanka Gandhi, the Congress general secretary from UP East and mentioned how her presence had brought new vigour to the state.
It must be noted that Raj Babbar's previous candidature was from Moradabad.