Bengali-American Woman Files Suit Against NYPD for Arresting her Without Probable Cause
On July 19, Chaumtoli Huq, 42, was arrested outside of a Ruby Tuesday in Times Square without probable cause, and later filed a complaint against the NYPD on Sept. 2.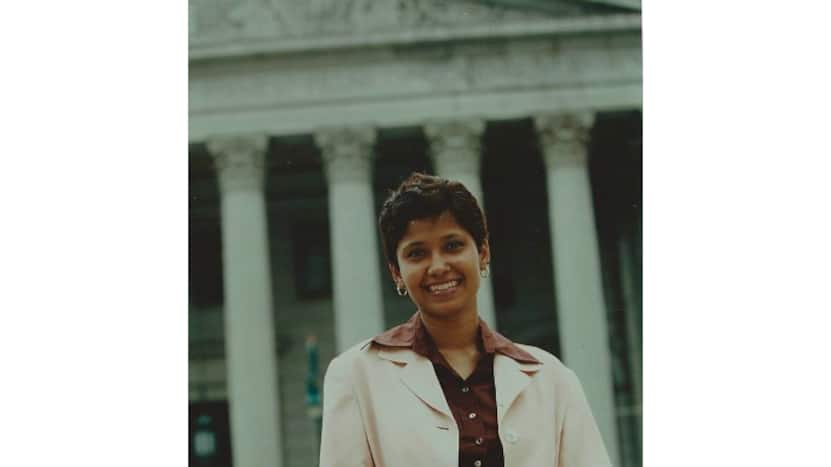 On July 19, Chaumtoli Huq, 42, was arrested outside of a Ruby Tuesday in Times Square without probable cause, and later filed a complaint against the NYPD on Sept. 2.
The day of the incident, Huq had just left a Palestine rally with her husband and two young children.
"Before my husband left, he said [to the police officer], 'please be patient we are with kids. We are going to move,' to an officer [that] approached him," said Huq.
After her husband left to take their children to the restroom, the NYPD officer, Ryan Lathrop, approached Huq accompanied by a second officer.
"One minute I'm standing there, I'm holding my son's book. Talk about mom gear and now I'm being arrested. The only difference than a typical mom is, I was dressed in [a] South Asian outfit," Huq said. "I think he assumed that I was not from the U.S. based on my dress. I wear a nose ring and I am brown."
During the arrest, Huq expressed to the police officers that they were hurting her. The arresting officer allegedly said, "You are my prisoner," in response to Huq's concerns.
"The whole experience felt like I wasn't in New York City. I was in far away land where this aggressive officer is taking me," Huq said, recalling the incident.
"Surprisingly, at the moment it was happening so fast," she added. "I was fasting so I hadn't eaten all day. I hadn't really processed it at that moment."
After Huq was brought to Midtown South Precinct, matters were further complicated as officers reportedly gave Huq's husband a hard time, since his last name is different from his wife's. The officer asked Huq three times if she was married. When she replied "yes," the officer said, "Well in America wives take the name of their husbands."
Even when Huq was at the precinct with her family, the same arresting officer spoke to Huq's husband in front of their kids, but a female officer interjected. Huq said she felt relieved to know the female officer understood how humiliating it was.
Huq, a human rights lawyer and former General Counsel to the New York City Public Advocate office, filed a complaint on Sept 2 in Manhattan Federal Court.
According to the complaint, her rights were violated when officers, "unconstitutionally and without any legal basis seized, detained and arrested her."
The defendant was deprived of her constitutional rights, for which she seeks compensation and wants mandatory training for NYPD officers so that they can learn to respect the rights of the Muslim community.
As for Huq's charges, she has agreed to an Adjournment in Contemplation of Dismissal, which means the charges against her will be dropped if she does not get rearrested within the next six months.
Huq said she does hope there will be an improvement in the issue of over-policing.
"Awareness creates a dialogue but that is not enough," Huq said. "We have to change the policy by watching the NYPD. We need to have a little bit more of a strong response from the elected leaders. There have been some council leaders speaking out on it."
Two months since the incident, Huq admitted, "I have difficulty sleeping, which surprised me because I sort of pride myself as a strong advocate, and I am."
"But when you experience something like that, something so off from your life, it takes you away from your life, from your family," she said.
A journalist who witnessed the incident took pictures of a hunched-over Huq handcuffed. She said she is humiliated by the sight of those pictures as it reminds her how much she was robbed of her humanity that day.
Human rights lawyer @lawatmargins sues #NYPD after arrest for blocking sidewalk: http://t.co/kDW8gDiPi7 h/t @fkwang pic.twitter.com/8WMAguqyTI — The Aerogram (@theaerogram) September 11, 2014
The whole event has taken a toll on Huq, who said she is now hesitant about where she goes about in New York City. "I can't tell you the number of times I've been on the streets," Huq said. "[Now] there's that apprehension, but more so from me."
"It's our streets, not NYPD's. We should be able to live in peace and without harassment," Huq added.