Group: Iran sentences American art dealer, wife to prison
Dubai, Jan 31 (AP) Iran has sentenced an Iranian-American art dealer and his wife to prison for being Zoroastrians, a New York-based rights group said today, marking the latest case of Tehran imprison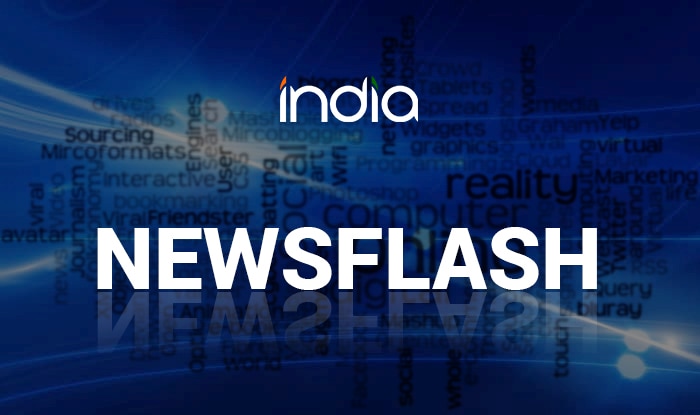 Dubai, Jan 31 (AP) Iran has sentenced an Iranian-American art dealer and his wife to prison for being Zoroastrians, a New York-based rights group said today, marking the latest case of Tehran imprisoning dual nationals.
Art dealer Karan Vafadari was sentenced to 27 years in prison, while his Iranian wife, Afarin Neyssar, who has permanent residency in the US, received a 16-year sentence, the Centre for Human Rights in Iran said.
The sentences have yet to be reported in Iran. Iran's mission to the United Nations did not immediately respond to a request for comment.
The two were reportedly arrested by Iran's paramilitary Revolutionary Guard in July 2016. Little information has come out about their case since then.
Early today, the Centre for Human Rights in Iran said it had received a letter dated January 21 that Vafadari wrote to it from Tehran's Evin prison.
In it, Vafadari said he was sentenced "last week" to prison by Judge Abolghassem Salavati of Tehran's hard-line Revolutionary Court. Salavati is known for his tough sentences and has heard other politically charged cases, including one in which he sentenced Washington Post journalist Jason Rezaian to prison.
Vafadari said he and his wife were sentenced under a law allowing for properties of dual nationals to be seized and sold at auction. He said his work in the art world "raised the suspicions" of the Guard's intelligence unit.
"Fortunately, the initial, baseless security accusations that led to our arrest were dropped, but our gallery, office, warehouses and home remained locked and our cars, computers and documents were confiscated, followed by accusations and interrogations that indicated a deeper plot," he wrote.
He added that the sentences mean "my wife and me, and every one of you dual national Zoroastrians who returned to your country to invest in the homeland you love, are always going to be in danger of losing your assets and forced to leave the country."
Zoroastrianism is a pre-Islamic ancient religion in Iran that is in theory protected under the Iranian constitution.
However, its adherents can face discrimination in Iran, whose government is overseen by Shiite clerics.
Analysts and family members of dual nationals and others detained in Iran have suggested that hard-liners in the Islamic Republic's security agencies use the prisoners as bargaining chips for money or influence. A UN panel in September described "an emerging pattern involving the arbitrary deprivation of liberty of dual nationals" in Iran, which Tehran denies.
The US State Department said in a statement it was aware of reports of Vafadari's sentencing.
"The safety and security of US citizens remains a top priority," it said. "We call for the immediate release of all US citizens unjustly detained and missing in Iran." Iran does not recognise dual nationalities, so those detainees cannot receive consular assistance. In most cases, dual nationals have faced secret charges in closed-door hearings before Iran's Revolutionary Court, which handles cases involving alleged attempts to overthrow the government.
Others with ties to the West detained in Iran include Chinese-American graduate student Xiyue Wang, who was sentenced to 10 years in prison for allegedly "infiltrating" the country while doing doctoral research on Iran's Qajar dynasty. (AP)
This is published unedited from the PTI feed.