Harikrishna shocked by Oparin in Gibraltar
Gibraltar, Jan 30 (PTI) Grandmaster P Harikrishna suffered a shock defeat at the hands of Grigoriy Oparin of Russia in the seventh round of Gibraltar Masters now underway here.After a sedate start wit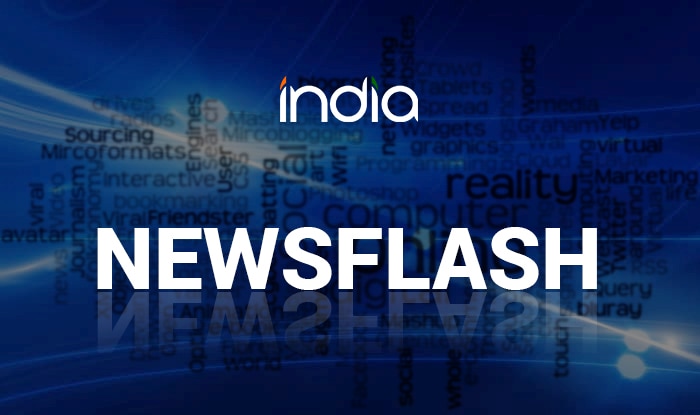 Gibraltar, Jan 30 (PTI) Grandmaster P Harikrishna suffered a shock defeat at the hands of Grigoriy Oparin of Russia in the seventh round of Gibraltar Masters now underway here.
After a sedate start with two draws and a fine comeback, Harikrishna was off-form in the seventh round and lost two pawns before Oparin capped his performance with a queen sacrifice.
Harikrishna remained on 4.5 points after the debacle and now needs three victories in the last three rounds in order to have some chances in this richest open tournament of the world.
Grandmaster Abhijeet Gupta continued with his impressive performance and drew with David Navara of Czech Republic.
Following a draw with Maxime Vachier-Lagrave of France in the previous round, this was another good result by Gupta who inched himself up to five points out of a possible seven.
Grandmaster Hikaru Nakamura of United States was also held to a draw by Mikahil Antipov of Russia and English Grandmaster David Howell caught up with him in the lead on six points by disposing off Ivan Saric of Serbia.
As many as eight players share the third spot on 5.5 points apiece and Gupta, Sandipan Chanda, S L Narayanan and world s youngest International Master R Praggnanandhaa are in joint 11th spot with five points each.
Praggnanandhaa was the star of the day as he crashed through the defences of fellow Indian Grandmaster G N Gopal.
Sandipan Chanda however went down to Vachier-Lagrave after an interesting contest while Narayanan proved too good for Dinara Saduakassova of Kazakhstan.
Playing Praggnanandhaa chose a recently popular variation to counter the Sicilian Najdorf defense by Gopal. While the middle game was about level, Praggnanandhaa launched a king side offensive to heat things up and his tactics prevailed as Gopal did not find the precise counter attack.
The victory helped Praggnanandhaa to start looking for his second Grandmaster norm all over again for which the youngster will need at least one more victory in the next two rounds.
Another young player Prithu Gupta almost made his final International Master norm with another fine result against a Grandmaster. The Delhi-lad drew with Federico Perez Ponsa to reach 4.5 points.
As he has played very high opposition here, Gupta is also in contention for a Grandmaster norm.
Important and Indian results round 7 (Indians unless specified): Hikaru Nakamura (Usa, 6) drew with Mikhail Antipov (Rus, 5.5); David Howell (Eng, 6) beat Ivan Saric (Srb, 5); Maxime Vachier-Lagrave (Fra, 5.5) beat Sandipan Chanda (5); Levon Aronian (Arm, 5.5) beat Nigel Short (Eng, 4.5); David Navara (Cze, 5) drew with Abhijeet Gupta (5); P Harikrishna (4.5) lost to Grigoriy Oparin (Rus, 5.5); Varuzhan Akobian (Usa, 5) beat Shardul Gagare (4); Luca Moroni (Ita, 4) lost to S P Sethuraman (5); Swapnil S. Dhopade (4.5) drew with Falko Bindrich (Ger, 4.5); Svane Rasmus (Ger, 4.5) drew with Debashis Das (4.5); R Praggnanandhaa (5) beat G N Gopal (4); Dinara Saduakassova (Kaz, 4) lost to S L Narayanan (5); Federico Perez Ponsa (Arg, 4.5) drew with Prithu Gupta (4.5); M R Venkatesh (4.5) beat Tamas Banusz (Pol, 3.5); Kiril Georgiev (Bul, 4.5) beat Raja Harshit (3.5); M R Lalith Babu (4.5) beat Maxim Devereaux (Nor, 3.5); Vincent Keymer (Ger, 3.5) lost to Nihal Sarin (4.5); Mohammad Nubairshah Shaikh (4) drew with Xu Yi (Chn, 4); Prasanna Raghuram Rao (4) drew with Daniela Movileanu (Ita, 4); Hemant Sharma (4) drew with Marc Esserman (Usa, 4); Sadhwani Raunak (4) beat Almagro Llamas Pablo (Esp, 3); Johan Salomon (Nor, 3.5) drew with Padmini Rout (3.5); Nisha Mohota (4) beat Noel Studer (Sui, 3); Swayams Mishra (3.5) drew with Flavio Perez (Fra, 3.5); Tejaswini Sagar (3) drew with Michal Lercel (Pol, 3); P V Nandhidhaa (3.5) beat Avila Fraire Ameyalli (Mex, 2.5); David Maloberti (Fra, 3) beat Shalmali Gagare (2).
This is published unedited from the PTI feed.