Mouma, Sreeja crash out of Senior National TT
(Eds: Correcting Round of 64 instead of Round of 32) Ranchi, Jan 29 (PTI) Six-time champion Mouma Das crashed out of the women singles event at the 79th edition of the 11Even Sports Senior Nationals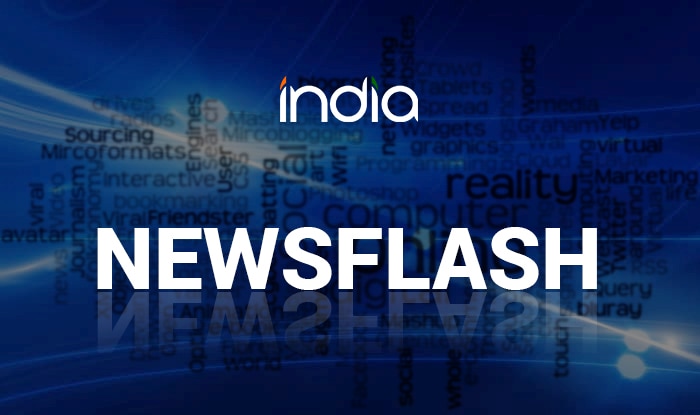 (Eds: Correcting Round of 64 instead of Round of 32) Ranchi, Jan 29 (PTI) Six-time champion Mouma Das crashed out of the women singles event at the 79th edition of the 11Even Sports Senior Nationals Table Tennis Championships after losing to Swastika Ghosh of Maharashtra in a tough five-game encounter, here today.
Swastika sent the fifth seeded veteran packing with a 11 -7 11-7 2-11 14-12 8-11 11-6 win in a Round of 64 encounter.
Besides Mouma, eight seed Sreeja Akula of RBI also bit the dust after losing her R-64 battle to Prapti Sen of West Bengal 7-11 11-8 9-11 7-11 11-6 11-7 11-7.
At the far-away table, it was not easy for Manika Batra as Nikhat Banu of RBI challenged her authority before the second seed completed a hard-fought 11-4 8-11 16-14 8-11 11-9 8-11 11-8 triumph.
Despite winning the junior and youth titles, Archana Kamath's woes continued before the Bengaluru girl beat North Bengal's Sagarika Mukherjee 1-11 8-11 11-6 5-11 11-6 11-6 11-6 11-9.
With age catching up with Mouma, it was obvious that the veteran would struggle and young Swastika exposed the chinks in Mouma's armour more than adequately.
Mouma did manage to take two games off her opponent but that was not good enough.
Credit also must go to Prapti who pulled it off against Sreeja despite being in 1-3 arrears, taking three games like Archana, after Sagarika led 3-1.
Hardly a sweat was dropped by men seeds as they sailed into pre-quarterfinals easily. But there were some interesting matches among the qualifiers, including the ones between junior national champion Jeet Chandra of West Bengal and Akash Nath of North Bengal, Rohan Joshi of Madhya Pradesh and Sougata Sarkar, also of West Bengal, and Omkar Torgalkar and Subham Oja.
Jeet was down 0-2 but played brilliantly to take the next four games and outwit his North Bengal rival 10-12 6-11 12-10 11-8 11-6 11-4.
Rohan Joshi, too, was in a similar situation against more fancied Sougata who led 2-0 and then 3-1. But the MP lad, after winning the third game, saw a glimmer of hope and never gave up reaping the rewards as he put pressure on his West Bengal opponent to win 7-11 10-12 11-5 5-11 11-3 12-10 11-8.
The match between Shubham Ojah of Rajasthan Omkar Torgalkar saw twists and turns after every game with the win- loss equation continuing until the sixth game. But in the decider, Omkar outplayed Shubham to take his pre-quarterfinal slot.
Results (Round of 64):
Men: A Amalraj bt Sai Tejas (Telg) 4-0, Vishvakarma Pankaj bt Hazariko Aliko (Asm) 4-0, Sudhanshu Grover bt Anukram Jain (Raj) 4-0, Rohit Chakraborty bt Soumyadeep Ghosh (WB) 4-1, Rohan Joshi bt Sougata Sarkar (WB) 4-3, Jeet Chandra bt Akash Nath (NB) 4-2, Omkar Torgalkar bt Subham Ojha (Raj) 4-3, Harmeet Desai bt Kiranjoy Pushilal (WB) 4-0, Raj Mondal bt Shankat Barua (Asm) 4-0, Subhash Mani bt Abhimanyu Mitra (WB) 4-3, Utkarsh Gupta bt Shubam Basak (Rlys) 4-3, Sourav Saha bt Shreyal Telang (Kar) 4-1, Sushmit Sriram bt Surajit Das (ESIC) 4-1, Ronit Bhanja bt E. Prabhakaran (Rlys) 4-1, Birdie Boro bt Anandh Raj Rajan (TN) 4-2, Manav Thakkar bt Souvik Banerjee (WB) 4-0, G. Sathiyan bt Nikhil Suresh (TN) 4 -0, Parth Virmani bt Abu Rizwan (Raj) 4-1, Jubin Kumar bt Diwaksh Dawar (Chd) 4-0, Anirban Ghosh bt Jignesh Jaiswal (Guj) 4-0, Soumyajit Ghosh bt Mohammad Ali (Telg) 4-0, Payas Jain bt Vivek Bhargava (Raj) 4-2, Siddesh Pandey bt Souvik Kar (Rlys) 4-2, Sanil Shetty bt Ranjit Benny (Ker) 4-0, Subhajit Shaha bt Mohit Verma (Har) 4-1, Devesh Karia bt Shivaji Roy (Jkd) 4-0, Zubin Taraporewalla bt Ravindra Kotiyan (Rlys) 4-0, Anirban Nandi bt Sanmay Pranjpe (Del) 4-1, A.
Sharath Kamal bt Shreyas Kulkarni (Kar) 4-1, Ravi Joshi bt V.
Chandrachud (Telg) 4-2, Manush Shah bt Yashansh Malik (Del) 4-0, Arjun Ghosh bt Ahmed Saidul Alam (Asm) 4-1.
Women: Suthirta Mukherjee bt Reeth Risyna (TN) 4-1, Poulomi Ghatak bt Shruti Amrute (Mah) 4-2, Archana Kamath bt Sagarika Mukherjee (NB) 4-3, Prapti Sen bt Sreeja Akula (RBI) 4-3, Swastika Ghosh bt Mouma Das (PSPB) 4-2, Ayhika Mukherjree bt Frenaz Chipia (Guj) 4-0, Anindita Chakraborty bt Shreya Despande (Mah) 4-1, Madhurika Patkar bt Garima Goyal (Del) 4- 0, Pooja Sahasrabudhe bt Deepika Neelakandan (TN) 4-0, Amrutha Pushpak bt Anusha Kutumbale (MP) 4-1, Mallika Bhandarkar bt Riti Shankar (Har) 4-1, Divya Deshpande bt Anushka Dutta (NB) 4-2, Ankita Das bt Selenadeepthi Selvakumar (TN) 4-0, Suhana Saini bt Priyadarshini Das (RBI) 4-3, Krittwika Sinha Roy bt Vanshika Bhargava (Del) 4-2, Manika Batra bt Nikhat Banu (RBI) 4-3.
This is published unedited from the PTI feed.