Poaching pushes waterfowl species to brink of extinction
New Delhi, Sep 13 (IANS) Crossing national and international boundaries, millions of migratory birds descend on India to avoid the extreme winter chill in their native habitats. Many of them never ret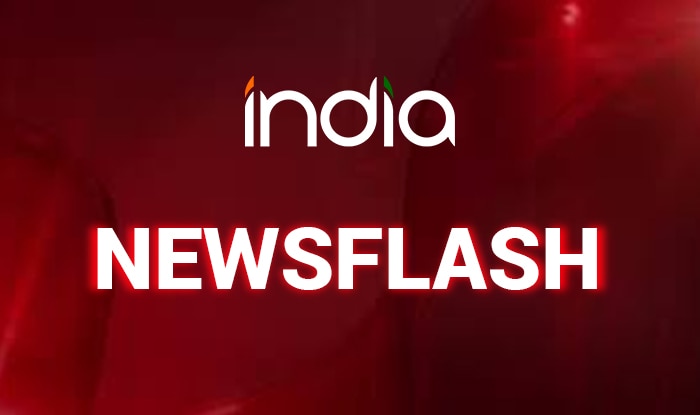 New Delhi, Sep 13 (IANS) Crossing national and international boundaries, millions of migratory birds descend on India to avoid the extreme winter chill in their native habitats. Many of them never return to their breeding grounds, say ornithologists.
The reason: They are exposed, largely in non-protected wetlands, to illegal killing and trade.
Scientists, mainly from Mysuru's Nature Conservation Foundation, during their fieldwork in 27 wetlands in Tamil Nadu's Kanchipuram district, estimate that at least 1,700 waterbirds, mainly large- and medium-sized, are hunted every year in each wetland. They say hunting is widespread from December to April, the peak season of winter migrants.
"This translates to hundreds of thousands of waterbirds being killed every year across India in non-protected wetlands. Such a high scale of hunting was unknown previously, and is not sustainable," Ramesh Ramachandran, a Research Associate with the Cranes and Wetlands Programme of the Nature Conservation Foundation, told IANS.
In Tamil Nadu alone, the winter migrants include the ruff — a medium-sized wading bird that breeds in marshes — common sandpiper, great cormorant, common teal, red-crested pochard and the common pochard.
"All of these migratory species are falling prey to poaching," he said.
Policeman-turned-conservationist Ramachandran is the lead author of the research paper titled "Hunting or Habitat? Drivers of Water Bird Abundance and Community Structure in Agricultural Wetlands of Southern India" published in the journal Ambio this year.
"Out of the 53 species recorded in different wetlands during the study, we found 47 species with local hunters," he said.
The hunted birds are largely sold to local food outlets.
Co-author K.S. Gopi Sundar, also with the Nature Conservation Foundation, said illegal hunting practically affects all of the bird species in the wetlands.
As a signatory to the Ramsar Convention, the inter-governmental treaty that provides the framework for the conservation of wetlands and their resources, India's responsibilities include providing protection to all migratory waterfowls.
Most of the migratory species use the Central Asian Flyway, and India is a signatory to the international agreement to conserve migratory birds of prey.
"Several of the migratory species using the Tamil Nadu wetlands are known to breed in Russia, though the intention of the study was not to confirm the breeding grounds of the birds that poachers were hunting in Tamil Nadu," said Sundar, who heads the Cranes and Wetlands Programme.
He told IANS that the study was not able to confirm if there was more hunting in the wetlands around protected areas compared to the wetlands away from these areas.
"There is a need to revise our current policies and action to conserve the waterbirds. Several mammals like leopards and hyenas and most waterbird species are not confined to protected wetland reserves or in wetlands that occur inside forest reserves," Sundar said.
The vast majority of wetlands in India occur outside protected areas and so the majority of waterbirds are not protected by strict protocols followed within the protected areas.
"We need to think much more comprehensively about waterbird conservation. Plans should include and involve stakeholders such as panchayats, farmers and other such people in whose lands waterbirds are found," Sundar said.
"We also need to think beyond site-based conservation approaches and urgently start considering landscape-scale approaches. These approaches require to be at spatial scales that match the ecology and movements of the birds."
Surprisingly, the movement patterns of most of the birds in India are yet unrecorded.
"The policy will require to be general at this point in time to ensure that we safeguard our waterbirds," Sundar added.
Sundar and his team also recorded illegal bird poaching in Uttar Pradesh, Maharashtra and Rajasthan.
"We recorded hunting in 100 per cent of the wetlands during a recent survey we carried out in southwestern Uttar Pradesh. The scale of hunting was not as large as is in Tamil Nadu," he said.
In another study on unprotected agricultural wetlands in Maharashtra, the team uncovered illegal hunting in over 60 per cent of the wetlands.
"I have also witnessed hunting in several wetlands of southern Rajasthan and around Bengaluru. The hunting is very widespread in the unprotected wetlands of the country and that it is likely the single-most important threat to waterfowl in the country today," Sundar said.
Around 70 per cent of 272 hunters that Ramachandran and his team interviewed in Tamil Nadu reported a decline in bird species, especially large-sized, in the past decade.
The noticeable declining species are the bar-headed goose, Eurasian spoonbill, glossy ibis, painted stork, Indian black ibis and the spot-billed pelican.
The study says hunting remains one of the least studied aspects of bio-diversity conservation in India. Contrary to assumptions, hunting is driven by market demand and not subsistence.
"We estimated an average monthly income of Rs 12,524 ($196) per hunter earned through hunting," says the study.
The pond heron was observed to be the most commonly traded bird species.
The other large waterbirds included the black-headed ibis, Asian openbill, Eurasian spoonbill, glossy ibis, great egret, painted stork and the spot-billed pelican.
(Vishal Gulati is an Internews' Earth Journalism Network Biodiversity Fellow. He can be reached at vishal.g@ians.in)
This is published unedited from the IANS feed.