Hindu Mahasabha's Swami Chakrapani Slams Shashi Tharoor Over His Remarks on Ram Temple, Calls Him 'Buddhi Heen'
Notably, his statement comes a day after Tharoor said, "No good Hindu would want a Ram Temple to be built by demolishing somebody else's place of worship."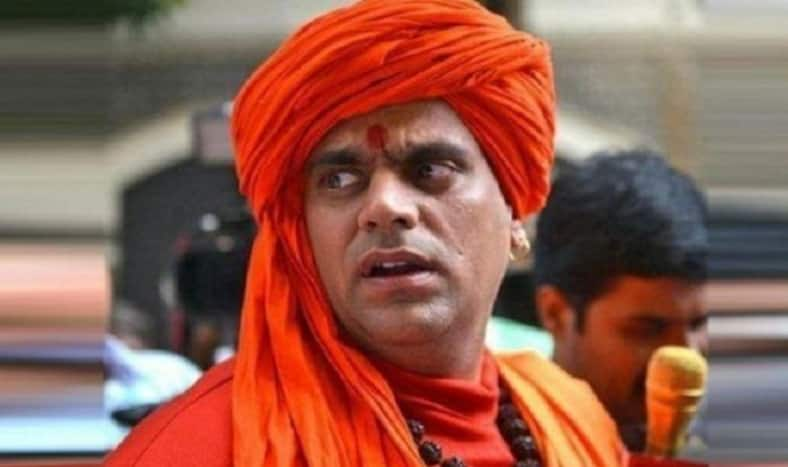 New Delhi: Akhil Bharat Hindu Mahasabha chief Swami Chakrapani on Tuesday hit out at Congress leader Shashi Tharoor over his remarks on Ram temple and called him brainless leader. Referring to prince Yakub Habeebuddin Tucy, a self-proclaimed sixth generation descendant of Babar, Chakrapani said that even descendants of Babar are apologising and are demanding Ram Mandir .
"These type of people are called brainless leaders. Basically they are badmouthing. Even descendants of Babar are apologising and are saying Ram Mandir should be built. (Aise log buddhiheen neta kahe jaate hai –kisko hindu mana jaye,basically ye badjubaani kar rahe hai –babar ke vanshaj maafi maang rahe hai aur kah rahe hai ki mandir banna chahiye)
The Hindu Mahasabha chief  also threatened to cut tongue of those leaders who won't stop making such statements "Badjubaani par lagaam lagaye varna hindu mahasabha jubaan kaatne se peeche nahi hategi," Swami Chakrapani said.
Notably, his statement comes a day after Tharoor said, "No good Hindu would want a Ram Temple to be built by demolishing somebody else's place of worship." However, later, the Congress MP from Thiruvananthapuram clarified that his stance claiming that his comments on the Ram temple were distorted.
"I condemn the malicious distortion of my words by some media in the service of political masters. I said: "most Hindus would want a temple at what they believe to be Ram's birthplace. But no good Hindu would want it to be built by destroying another's place of worship," Tharoor tweeted.
Insisting that it was his personal opinion, the Congress leader claimed that he was not speaking on behalf of his party. "I was asked for my personal opinion at a literary festival and gave it as such. I am not a Spokesperson for my party and did not claim to be speaking for Congress," he wrote.