2 JD(S) Workers Among Five Indians Dead in Colombo Blasts, 5 Others Missing
Seven JD(S) workers have gone missing after Colombo blasts shook the island nation.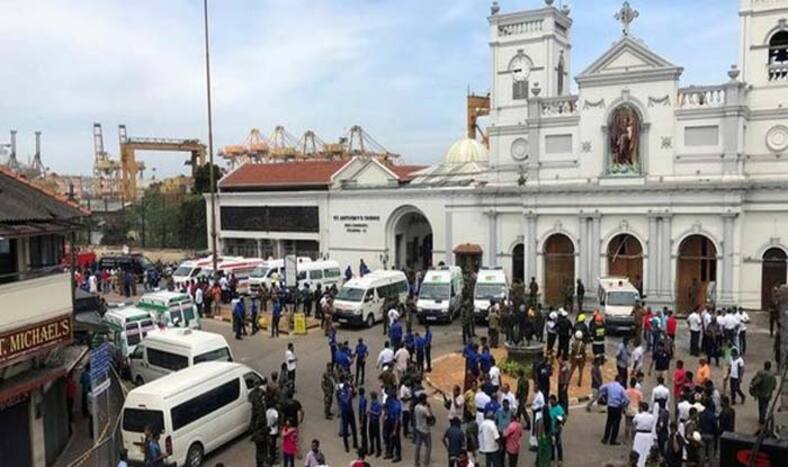 New Delhi: Two JD(S) workers were killed and five others went missing after coordinated blasts rocked Sri Lanka on Sunday. The workers were touring in Sri Lanka when the blasts ripped through parts of Colombo, shattering a decade of peace in the island nation.
The High Commission of India in Sri Lanka on Monday confirmed the death of two Indian nationals, K G Hanumantharayappa and M Rangappa in the bomb blasts in Sri Lanka yesterday. So far, deaths of 5 Indian nationals have been confirmed.
External Affairs Minister Sushma Swaraj offered her condolences to the families of the bereaved. "I'm deeply shocked at the loss of our JD(S) party workers, whom I know personally. We stand with their families in this hour of grief," Swaraj said.
Karnataka Chief Minister HD Kumaraswamy said he was shocked to hear that a 7-member team of JDS workers from Karnataka has gone missing after bomb blasts. He added, "I'm in constant touch with the Indian High Commission on reports of those missing."
The death toll in the deadly attack on Tuesday rose to 290. More than 500 people were wounded in the deadliest violence in a decade.
According to ANI, at least 24 suspects have been arrested so far. However, the details of the people in the custody have not been disclosed yet.
Notably, a string of eight powerful blasts, including suicide attacks, struck churches and luxury hotels frequented by foreigners in Sri Lanka on Easter Sunday.