6 Best Mani Ratnam Films of All Time
In a few weeks, the Museum of the Moving Image in New York City will be honoring renowned Indian filmmaker Mani Ratnam. As a tribute to his impressive body of work, the museum will be hosting screenings of three of his most impactful films—"Roja," "Bombay," and "Dil Se."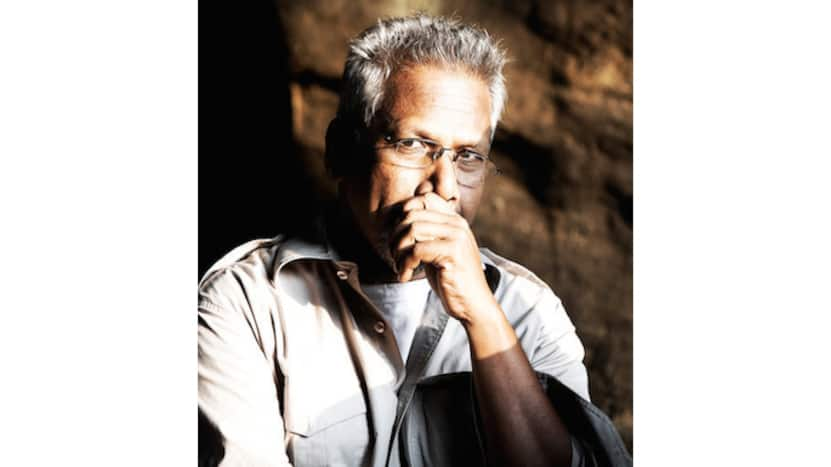 [Photo Source: Facebook/Mani Ratnam]
In a few weeks, the Museum of the Moving Image in New York City will be honoring renowned Indian filmmaker Mani Ratnam. As a tribute to his impressive body of work, the museum will be hosting screenings of three of his most impactful films—"Roja," "Bombay" and "Dil Se." All three of these movies look closely at the overlay between human relationships and political turmoil.
This film series, titled Politics as Spectacle: The Films of Mani Ratnam, runs from July 31 through August 2, and Ratnam will participate in a conversation after each film. The tickets for each screening are $15 and advance tickets can be purchased on the Museum of the Moving Image's website. You do not want to miss this chance to get up close and personal with the man who is credited as having revolutionized the Tamil film industry!
Ratnam's filmmaking career spans over 30 years, so these three movies barely scratch the surface of the depth of his work. Let's take a look back at the three classic films along with some of Ratnam's other hit movies to date.
1. "Roja"
This 1992 romantic drama was initially made in Tamil but was then dubbed and re-released in Hindi, Marathi, Malayalam and Telugu. South Indians Roja (Madhoo) and Rishi (Arvind Swamy) get married and settled in Madras, until Rishi's work as a cryptologist with RAW, the Indian intelligence agency, sends him to Kashmir.  After their move to this foreign yet idyllic land, Rishi is abducted by terrorists who want to separate Kashmir from India, and Roja fights against all odds to rescue her husband. "Roja" was a commercial and critical success, winning several National Film Awards in India, while also gaining international acclaim at the 18th Annual Moscow International Film Festival, where it was nominated for best film.  The movie also introduced Bollywood to the genius of A.R. Rahman's soundtracks, and "Roja's" soundtrack was listed as one of TIME magazine's 10 best soundtracks of all time in 2005.
2. "Bombay"
Ratnam, Swamy, and Rahman teamed up again for the 1995 drama "Bombay," that also featured Manisha Koirala in a starring role. The film focused on real-life events that occurred from December 1992 to January 1993—specifically the Babri Masjid conflict in Ayodhyha and the subsequently increased religious tensions in Bombay that led to infamous riots, where more than 2,500 people died.
This trilogy of films juxtapose political turmoil with human relationships, which is a common occurrence in many of Ratnam's films. "Bombay" featured the love story of Swamy's Shekhar (the son of an orthodox Hindu) and Koirala's Shaila Banu (a Muslim schoolgirl in Shekhar's family's village).
"Bombay" was another hit and to this day remains one of the most highly acclaimed Tamil films of the 1990s—it was dubbed and re-released in both Hindi and Telugu and did equally well at the box office.  The movie won several National Film and Filmfare Awards and was highly acclaimed in international film festivals as well.
3. "Dil Se"
The third and final film in Ratnam's trilogy of politics paralleling people, "Dil Se," released in 1998 and featured Shahrukh Khan and Manisha Koirala in starring roles, with Preity Zinta making her Bollywood debut in a supporting role. This film was made in Hindi then dubbed in Tamil and Telugu.
SRK's Amar is a program executive for All India Radio, who finds himself continually running into Koraila's Meghna. "Dil Se's" plot thrives on the mystery behind Meghna's character, so we probably should not give away too much here for those who have not yet seen the movie. Not so surprisingly, "Dil Se" won numerous accolades for its beautiful cinematography, flawless choreography, strong performances, and phenomenal soundtrack.
4. "Saathiya"
In 2002, Ratnam worked with director Shaad Ali and Yash Raj Films on "Saathiya," a remake of Ratnam's 2000 Tamil movie "Alaipayuthey." "Saathiya's" story unravels as a flashback depicting Vivek Oberoi's Aditya searching for his wife, Rani Mukherjee's Suhani. Aditya and Suhani's love story, along with the sequence of events leading to Suhani's disappearance, form the backbone of the movie's narrative.
A.R. Rahman helmed "Saathiya's" beautiful soundtrack, and the movie was mostly well-received by critics and viewers alike. "Saathiya" was a bit overshadowed at awards shows thanks to Sanjay Leela Bhansali's 2002 release, "Devdas," but Ratnam did walk away with the Filmfare award for best screenplay.
5. "Yuva"
With "Yuva" in 2004, Ratnam returned to the realm of political dramas with carefully integrated human stories. Also a remake of one of his own Tamil movies, "Aaytha Ezhuthu," "Yuva" featured an ensemble cast: Kareena Kapoor, Esha Deol, and Rani Mukherjee opposite their male counterparts Vivek Oberoi, Ajay Devgan, and Abhishek Bachchan, respectively.
The stories of the lead characters of the film intertwine when a group of students, led by Devgan's Michael and Oberoi's Arjun, enter the political scene much to the chagrin of the powers-that-be. Ultimately, all the key plotlines converge at the climax of the film, which occurs on Kolkata's Howrah Bridge. "Yuva" was only an above average grosser at the box office compared to its superhit Tamil counterpart, but most critics praised the performances of the lead cast.
6. "Guru"
One of my personal favorite Ratnam movies, "Guru" released in 2007 and is loosely based on the life story of Dhirubhai Ambani, the founder of India's Reliance Industries. Abhishek Bachchan shined in the role of Gurukant "Guru" Desai, who had his sights set on success since childhood. The movie tells the story of Guru's journey, from his days as a cloth trader in Bombay to his subsequent business expansion and transformation into an unstoppable business magnate.
True to Ratnam's style, "Guru" also carefully integrated the love story between Bachchan's Guru and Aishwarya Rai's Sujata. The movie was a huge commercial and critical success, however, it mostly won accolades for A.R. Rahman's brilliant soundtrack.