7th CPC Allowances, Arrears: Nobody Satisfied With Pay Commission Roll-out, Says Employee Forum
The employee union has appealed Centre to release the arrears on allowances, from January 1, 2016, and reconsider the revision of minimum wages.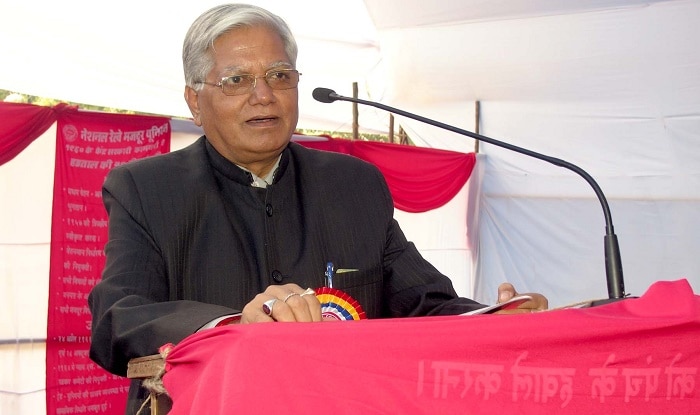 New Delhi, July 22: Central government employee are not satisfied with the roll-out of 7th Pay Commission, says the National Joint Council of Action (NJCA), which has been leading the negotiations over the past 18 months. The employee forum expected Centre to act in a "more favourable" manner, by revising House Rent Allowance (HRA) as demanded by them. The NJCA is also disappointed over no assurance made by government about arrears on allowances.
NJCA convenor Shiv Gopal Mishra, while speaking to India.com, said the Pay Commission roll-out failed to live up to the expectation of the employees. "Nobody is satisfied. The employees have been waiting since past July, when the Committee was formed to review our demands. After a delay of one year, some of our important demands are yet to be paid heed to," he said.
According to Mishra, Centre has disappointed the Group C employees, who have been denied the HRA at 30, 20 and 10 per cent respectively for X, Y and Z category cities. "First of all, the Pay Commission decided to reduce what was granted by the 5th and 6th CPC. After we objected, they decided to revise HRA at 30, 20 and 10, but only for Group D employees," Mishra added.
The muted response of Centre on allowances has also agitated the employees, Mishra claimed. "The date for Pay Commission roll-out was 1-1-2016. It is the not the fault of employees that government had to delay the roll-out in an unprecedented manner. They have the right over arrears for the past 17 months," he said, further adding that the employee forum will continue to appeal the government to release the arrears.
Another point of contention, Mishra pointed out, is the non-revision of minimum wages of the central government employees. Centre, in July last year, raised the salaries of employees, under all pay grade, through a fitment factor of 2.57. The minimum, thereby, was increased from Rs 7,000 to Rs 18,000.
Mishra said the net increase, after taking Dearness Allowance into account, is merely Rs, 2,500. "If you count DA, the employees were drawing Rs 15,500 before 7th Pay Commission came into effect. Now, after it is implemented, their pay has rose by Rs 2,500. Is it justified after a wait of 10 years, considering the soaring price rise?"