Ajna Dance Company's Founder Minila Shah Discusses Upcoming '8 in Show' Performance
They will perform to Bollywood tracks infused with classical music, which Shah believes will be relatable and accessible to the audiences.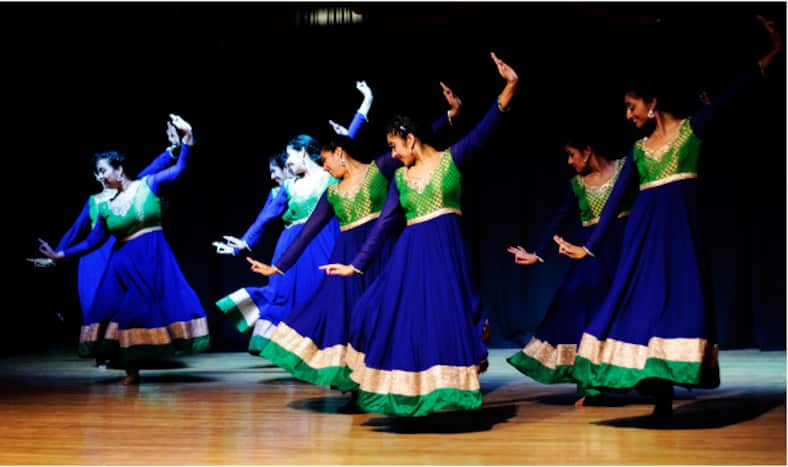 Dixon Place, a theater in New York City, will host the first of the quarterly "8 in Show" dance series. Curated by Sangeeta Yesley, this show will celebrate emerging and established choreographers as they put their best foot forward, literally. Eight dance companies will participate on Feb 24, including the Ajna Dance Company, and feature a short 5-12 minute performance.
Ajna was founded by Minila Shah in 2012 as a part performance ensemble and part dance school sharing authentic Indian dances like classical, folk, and Bollywood.  In the last few years, Ajna has achieved great heights by being covered on the likes of "Good Morning, America," NBC, at the United Nations, Google, Macy's, Nasdaq and other multinational corporations.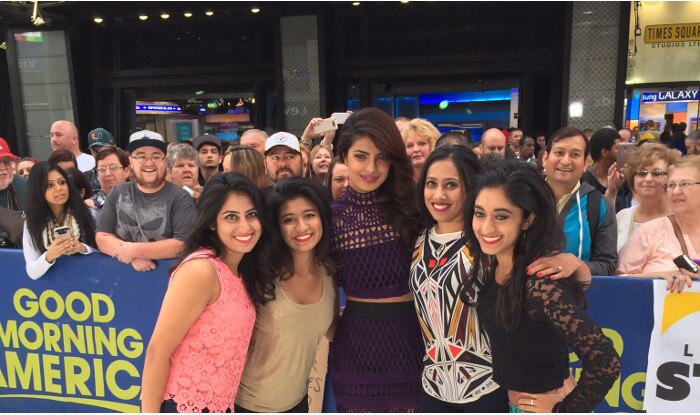 Shah has brought her passion for dancing to Ajna, which will come to light through their piece, "Nayi Kahaani," during "8 in Show." Shah said they will perform to Bollywood tracks infused with classical music because it will be relatable and accessible to the audiences. She also believes that the audience will enjoy this performance—and the remaining seven—because they will be packed with authenticity, art, and entertainment.
"'8 in Show' is a wonderful opportunity to showcase and share work at a really great venue," she said. "I was personally drawn to the quality of work they support, the platform they offer and the professionalism and respect for the artists and their art."
These are important qualities to anyone who has studied and performed dance their whole life. Shah is no exception. Her mother, who also wanted to become a dancer but could not pursue her own dreams, enrolled Shah in Bharatnatyam class when she was 5. After that, there was no turning back. "I consistently danced, choreographed and performed throughout my childhood, youth, and college years and beyond. It was in London in 2008 that I had an opportunity to pursue dance full time and it truly changed the trajectory of my life," she said.
Her excellence in her art has led to some marvelous achievements for her including working with Olympic Gold Medalists Tatiana Volosozhar and Maxim Trankov for their Bollywood-inspired figure skating, working with "Dancing on Ice" on ITV and BBC, and choreographing for various films.
However, for Shah, it wasn't just about the learning. It was also about giving back. With this goal, she began the Ajna Dance Company. The company offers weekly classes for children and adults, works with several colleges and schools in the tri-state area by conducting residencies and workshops for the perfect amalgamation of dance and education. "There is a pure joy in dance, creation and performance but I also find a deep contentment and pleasure in teaching and sharing Indian dances forms (classical, folk and Bollywood) and culture with all people. There is so much to share!" she said.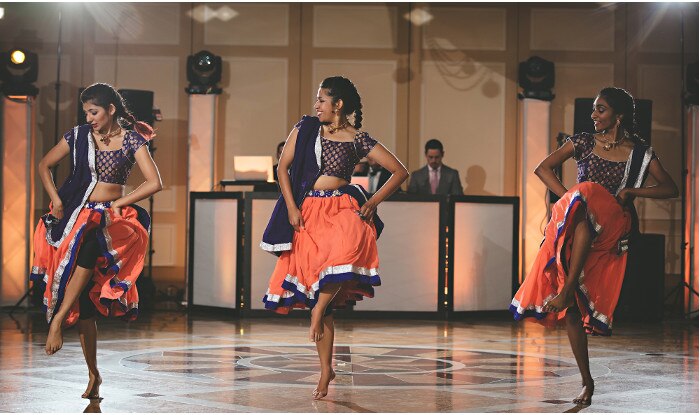 Maybe that is why participating in a series that highlights these companies is an important feat for her and her company. As for choreographing this performance, she thinks it is a creative process and the length of time varies from project to project. Luckily, she said she believes her crew is innately talented and therefore, bringing the choreography to life is relatively easy. "I hope audiences who watch our work will walk away having experienced an emotional journey throughout our piece. I hope they will feel like they can relate to our dance," she said.
The remaining three performances of  "8 in Show" will take place later this year on May 25, August 31, and November 30.