All Hindu Terrorists Arrested Till Now Belong to RSS, Says Digvijay Singh
Violence broke out in Shajapur district after stones were allegedly pelted on a procession to celebrate Maharana Pratap Jayanti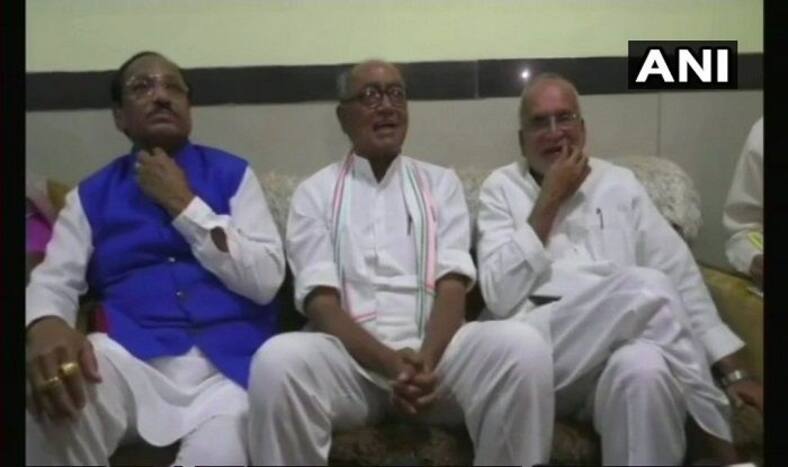 New Delhi, June 18:  General Secretary of Congress Digvijay Singh has described the Rashtriya Swayamsevak Sangh (RSS) as a terrorist. Talking to the media on Monday, he said, "As many Hindu terrorists who are caught, all the workers of the Sangh. Nathu Ram Godse, the man who killed Mahatma Gandhi, was also part of the RSS. This ideology spreads hate, hate leads to violence, which leads to terrorism."
Singh has said these things about the furore in Shajapur in Madhya Pradesh. Singh went to Jhabua district in Madhya Pradesh for some time and while talking to the media at Circuit House here, he targeted the BJP and the Sangh.
Jitne bhi Hindu dharm wale aatankwadi pakde gaye hain sab Sangh ke karyakarta rahe hain. Nathu Ram Godse, the man who killed Mahatma Gandhi, was also part of RSS. This ideology spreads hate, hate leads to violence, which leads to terrorism: Digvijay Singh,Cong in Jhabua,MP (17.6) pic.twitter.com/9QKHJ1TVmS

— ANI (@ANI) June 18, 2018
On the Shajapur violence, he said that every year there have been many programs on the birth anniversary of Maharana Pratap, and in these programs the people of Muslim community also take part. But this time, BJP has given a thought-provoking strategy. He said that when BJP feels that it is losing the election, they take up violence and tries to distribute the society in the name of religion. Violence broke out in Shajapur district of Madhya Pradesh on Saturday after stones were allegedly pelted on a procession to celebrate Maharana Pratap Jayanti. Eyewitnesses recount that the trouble started in the afternoon when some people started hurling stones on the procession which was passing through the Nai Sadak area. As per the police, the offenders also torched several vehicles and vandalised an electronic goods store.