Alpesh Thakor Could Not Handle Power Congress Gave Him: Hardik Patel
Congress leader Hardik Patel commented on Alpesh Thakor's resignation from party ranks and said that he was given a lot of respect and power, which he failed to handle.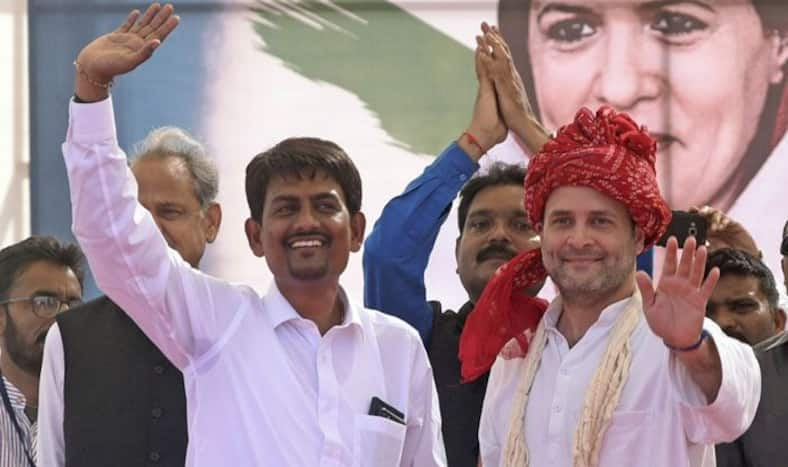 New Delhi: Congress leader Hardik Patel on Saturday said that Radhanpur MLA Alpesh Thakor quit the party as he couldn't handle the respect, power and the pressure of responsibilities that come along with it. Speaking to news agency ANI, Patel said, "Congress party had given so much respect and power but he could not handle it. He started playing blame games."
Patel has spoken days after Thakor quit the party citing 'side-lining' by leaders over several key issues and decisions.
Thakor's decision is also believed to have been motivated by an ultimatum meted out to him by the Gujarat Kshatriya Thakore Sena (which he had floated several years ago) after they severed ties with Congress and asked him to resign.
"During our meeting, we decided that the Thakore Sena would have no ties with the Congress. We did not consult Alpesh Thakore but we have conveyed to him to make up his mind within 24 hours," Jagat Thakore, member of the Thakore Sena had told the media last week.
"We have made it clear that if he wishes to be with the Congress, he must leave the Thakore Sena and if he remains with the Thakore Sena, he should sever ties with the Congress and resign as an MLA," he added.
Soon after resigning, Thakor said, "I will not join BJP. My two MLAs (MLA Dhavalsinh Thakor and MLA Bharatji Thakor, who have also resigned from Congress party today), and I will complete our five-year tenure as MLA."
A prominent OBC leader, Alpesh Thakore had joined the Congress ahead of the 2017 assembly elections and won from the Radhanpur seat on a party ticket.
With inputs from agencies