AMU Row: BJP Misleading People by Creating False issues, Says AAP Leader Sanjay Singh
On Thursday, 28 students and 13 cops were injured in a clash which broke out between AMU students and the police.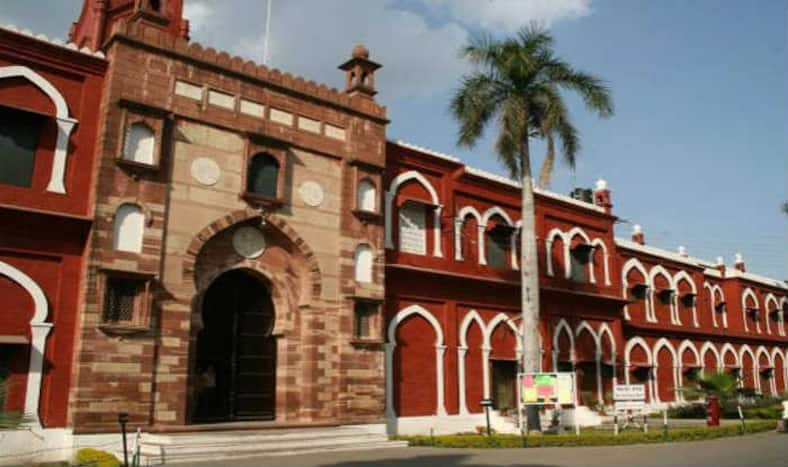 New Delhi, May 5:  Raking up the row over the portrait of Muhammad Ali Jinnah at Aligarh Muslim University, Aam Aadmi Party (AAP) leader Sanjay Singh on Saturday accused the central government of misleading people from real issues by creating false issues. Addressing the reporters in Lucknow, Singh said that government is trying to hide its own failures.
According to Times of India report, AAP leader demanded strict action against perpetrators of this incident and said that the BJP should not run away from real issues. (Also read: People Standing With Jinnah Are Same Who Supported Afzal Guru, Says BJP's Sudhanshu Trivedi)
On Thursday, 28 students and 13 cops were injured in a clash which broke out between AMU students and the police. As per the media reports, as many as 3,000 protesters gathered at the main gate, Baab-e-Sayyad, of AMU, seeking a judicial inquiry against Hindu groups who barged into the campus and clashed with the students on Wednesday. AMU Teachers' Association (AMUTA) has sent a memorandum to President Ram Nath Kovind demanding a high-level judicial probe. On the next day, several were left injured in the clash with police.
Furthermore, the protest has also been joined by the students of Jawaharlal Nehru University (JNU), Allahabad University and Jamia Millia Islamia.
AMU-Jinnah Row
The row had started after local BJP MP Satish Gautam wrote to the Aligarh Muslim University authorities, asking why a photo of Muhammad Ali Jinnah was still on display at the varsity. Questioning its presence on the campus, he said there was no justification for displaying a photo of the man who was responsible for the creation of Pakistan. "If they really want to put pictures, they should display photos of great men like Mahendra Pratap Singh who donated land for this institution," Gautam said.
Meanwhile, the university said portraits of all life members of the student union hang there. Jinnah, a founder member of the University Court, had also been given this honour before Partition.
The university has made news for all the wrong reasons lately. Early this year, an AMU research scholar joined Hizbul Mujahideen, forcing police to raid the varsity premises.