AMU Row: Uttar Pradesh Police Asks J&K For Details of Nine Students Who Attempted to Hold Namaz-e-Janaza For Hizbul Terrorist Mannan Wani; SIT Formed
Hizbul Mujahideen's top commander Mannan Wani and another Hizbul operative Ashiq Hussain Zargar were killed by security forces in an encounter that broke out on Thursday morning in Shartgund Bala area of Qalamabad,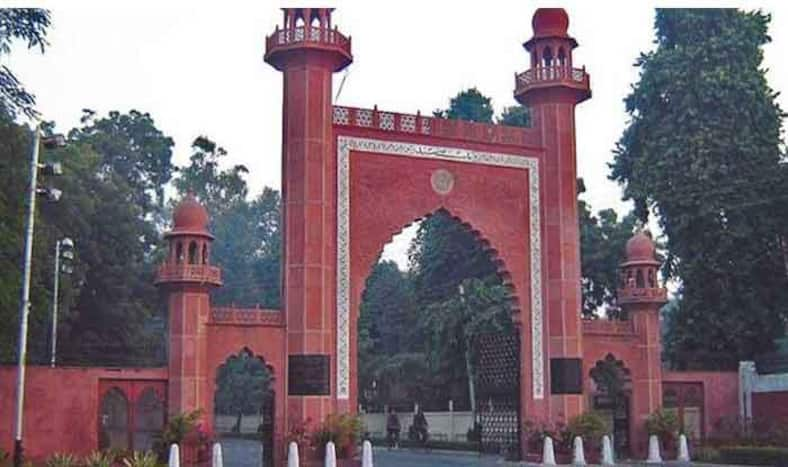 New Delhi: The Uttar Pradesh Police has reportedly sought the details of nine Kashmiri students of Aligarh Muslim University (AMU), who attempted to hold namaz-e-janaza for Hizbul Mujahideen terrorist Mannan Wani who was killed in an encounter in north Kashmir. Furthermore, a Special Investigation Team (SIT) has also been formed to probe the case.
The nine students have been identified as Wasim, Abdul Habib Mir, Pirzada Danish Sabir, Ejaj Ahmed Bhat, Mohammad Sultan Khan, Raquib Sultan, Samiullah Rathar, Shaukat Ahmed Lone and Mahbubal Haq.
Earlier on Friday, Aligarh police had informed that an FIR has been filed against several people for raising anti-India slogans at Aligarh Muslim University. University administration has also served notice to nine students for unlawful assembly. The case has been registered under Indian Penal Code sections 147, 148, 124 A, 153A, 153B, 504 and 506, the officials said. However, the University administration denied that no funeral prayers took place in its campus while asserting that some students did assemble unlawfully and were dispersed.
"News of funeral prayers being held for terrorist Manan Wani in AMU is completely false. It did not happen, neither will it ever happen nor will we let it happen. There was an unlawful assembly of few students but that also was stopped by other students," AMU PRO Omar Peerzada said.
Another Member-in-charge of PRO department confirmed that show-cause notice has been issued against 9 people. He said, "Namaz-e-Janaza did not happen here. Boys who unlawfully assembled here were asked to disperse. We have issued a show-cause notice to nine students. An Inquiry committee has also been set up to look into this matter. We have also initiated Disciplinary action".
Hizbul Mujahideen's top commander Mannan Wani and another Hizbul operative Ashiq Hussain Zargar were killed by security forces in an encounter that broke out on Thursday morning in Shartgund Bala area of Qalamabad,