AMU Sedition Row: Varsity Revokes Suspension of Two Students; Clarifies FIR Was Filed by Police, Not University
About 1,200 Kashmiri students had threatened to quit the varsity mid-term.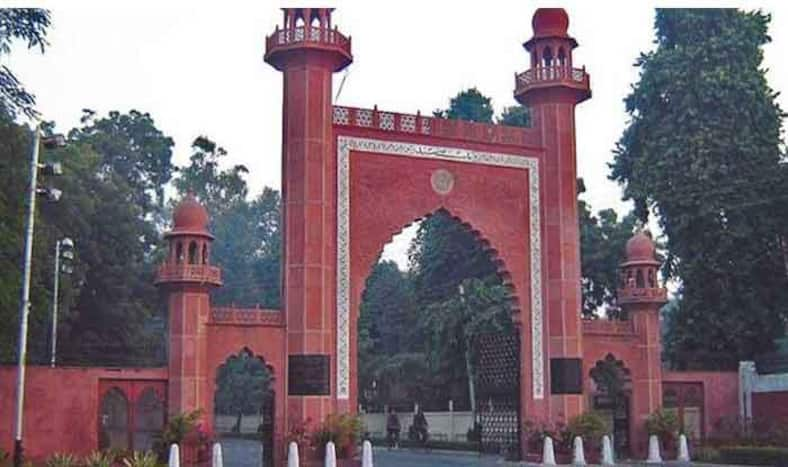 Aligarh: The Aligarh Muslim University (AMU) has revoked the suspension of two students, reported ANI on Tuesday. Earlier, the students had been booked on sedition charges for trying to hold a prayer meeting for terrorist Manan Wani who was killed in an encounter in J-K. The university's decision comes in the wake of about 1,200 Kashmiri students threatening to leave the institution midterm on Wednesday if the suspension order wasn't revoked. (Also read: Rajnath, AMU VC Should Take Threat of Kashmiri Students: Owaisi)
AMU Vice-chancellor Tariq Mansoor also clarified that the university administration has not slapped sedition charges against any Kashmiri student. Speaking to ANI, Professor Mansoor said, "The imposition of sedition charges comes under district administration. We have requested the authorities to conduct a thorough investigation into the matter and spare those who are innocent."  He said an FIR was registered by the police station in charge and the university had not filed any complaint against any student. "The FIR was filed by the Chowki in charge and not by us. No university official is involved in filing the complaint against the students," he said.
While earlier reports had said three students had been suspended, Mansoor said, "The Registrar of the university only gave show-cause notice to some students and had suspended two boys. We have formed a committee which will look into the matter. Suspension notice against the students will be cancelled and the show cause notice will be withdrawn if they are found innocent."
The students were suspended for allegedly raising 'anti-India' slogans and holding a prayer meeting for former scholar-turned-Hizbul terrorist Wani were not withdrawn. Twenty seven-year-old Wani, pursing a PhD course in Allied Geology at the AMU, had quit the university and joined militant ranks in January this year. He was killed in an encounter at Shatgund village in Handwara area of north Kashmir's Kupwara district on October 11.