Andhra Pradesh Assembly Election 2019: Everything You Need to Know About The CM Race
Here's all you need to know about the Andhra Pradesh Assembly Election 2019.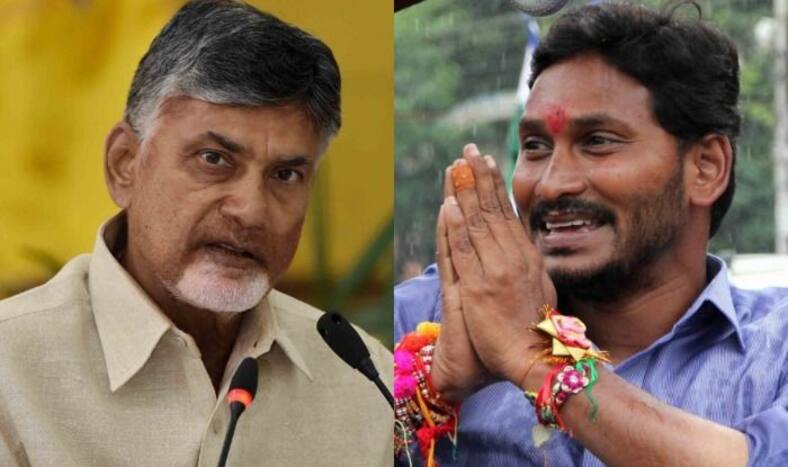 New Delhi: The Andhra Pradesh Assembly elections 2019 were held concurrently with the Lok Sabha elections 2019 in the state on April 11- to constitute the 15th Legislative Assembly.
In 2014 Assembly elections, the incumbent party in power Telegu Desam Party (TDP) had won 103 seats out 175-seats in the House. They then formed the first government since the bifurcation of
Andhra Pradesh and Telangana and Chandrababu Naidu was made the chief minister.
This time a stunning voter turnout of 79.64 per cent was recorded on April 11 for both the Assembly election and for the 25 parliamentary constituencies. Overall, 1,55,45,211 male and 1,57,87,759 female voters exercised their franchise on the election day.
TDP's main opponents this election are the YSR Congress party (YSRCP) and the Jana Sena Party (JSP). The BJP and the Congress too are in the fray but this Assembly election battleground is fraught with a traditional triangular fight.
The YS Jaganmohan Reddy-led YSRCP won 67 seats in the 2014 elections and is now staring at ousting the Chandrababu Naidu-led government this time. TDP this time fought the election alone- without any alliance partner. Although Naidu's governance saw a stable Andhra, the TDP breaking off its alliance with the BJP was seen a major jolt to both. TDP severed its ties with the Bhartiya Janata Party post the fallout on granting special status to Andhra Pradesh.
JSP AND YSRCP
The actor-turned-politician Pawan Kalyan launched his political outfit Jana Sena Party in 2014 and supported the TDP-BJP alliance. He even campaigned for Chandrababu Naidu and then Prime Minister candidate Narendra Modi but did not contest the election himself.
But a lot has changed since.
Over the years, he grew disillusioned with the party leadership and its vision. By contesting this election, Kalyan swears to bring social equality, weed out corruption and bring the chief minister's chair under the Lok Ayukta- if voted to power.
On the other hand, the YSRCP chief Jaganmohan Reddy has contested the election on the demerits of Chandrababu Naidu-led TDP. From its failure to get Andhra the special status to agrarian crisis and unemployment- YSRCP's manifesto aims to woo all three sections. For many, this is a make or break election for the son of former Andhra Pradesh CM YS Rajashekhara Reddy.
As for the mood of the youth in Andhra, there stands a united demand- provide more employment opportunities. From first time voters to seasonal, people in Andhra seek a stable job ecosystem and want the government to deliver on their promise to devise more employment avenues.
The results of Andhra Pradesh Assembly election 2019 will be announced on May 23.