Araria, Jehanabad, Bhabhua By-elections Results 2018: Litmus Test For Tejashwi Yadav And BJP in Bihar Bypolls
Patna, Mar 13: Much is at stake for Rashtriya Janata Dal (RJD) and Tejashwi Yadav in bye-elections to Araria Lok Sabha and Jehanabad and Bhabhua Assembly seats. The RJD had won two of three seats th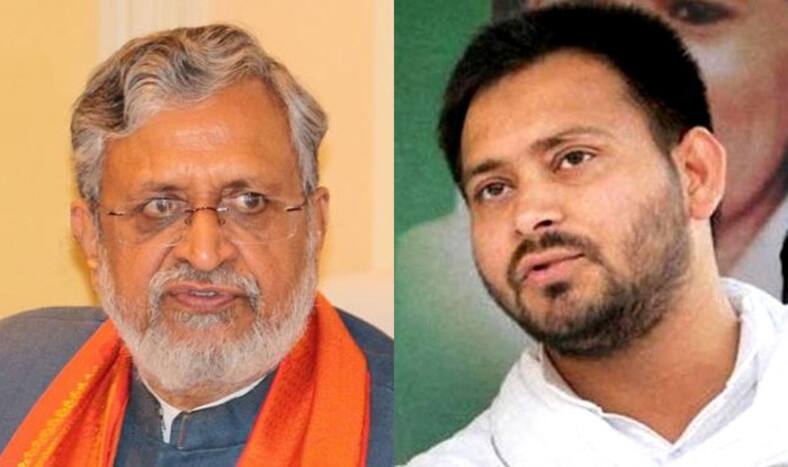 Patna, Mar 13: Much is at stake for Rashtriya Janata Dal (RJD) and Tejashwi Yadav in bye-elections to Araria Lok Sabha and Jehanabad and Bhabhua Assembly seats. The RJD had won two of three seats that went to bypolls in Bihar. In absence of Lalu Prasad Yadav, who is behind bars in connection with two fodder scam cases, Tejashwi Yadav spearheaded RJD's poll campaign in Bihar bypolls.
Polling for bypolls results of Araria Lok Sabha seat and Jehanabad and Bhabhua Assembly seats was held on Sunday. The results of Araria Lok Sabha and Jahanabad and Bhabhua Assembly bye-elections in Bihar will be declared on Wednesday, March 14. Stakes are high for the BJP which has virtually replaced Nitish Kumar's JD(U) as the main rival to Lalu Prasad's RJD.
The bypoll in Araria Lok Sabha seat was necessitated by the death of RJD MP Mohammad Taslimuddin. The Jehanabad Assembly seat has fallen vacant after the death of RJD Legislator Mundrika Yadav. The bypoll in Bhabhua in Kaimur district has been necessitated following the death of the BJP legislator. The contest is between the BJP-led National Democratic Alliance (NDA) and Grand Alliance of RJD, Congress and Hindustani Awam Morcha-Secular (HAM-S) of Jitan Ram Manjhi, who quit the NDA to switch sides.
In Araria Lok Sabha seat, the RJD has fielded Sarfaraz Alam — son of Taslmiuddin — who was a sitting legislator of the ruling JD-U. Last month, he left the party, and the assembly, to join the RJD. The BJP nominated Pradeep Kumar Singh who had secured 2.61 lakh votes in 2014 Lok Sabha polls, losing to Taslimuddin who had got 4 lakh votes. In Jehanabad Assembly seat, the RJD fielded his Uday Yadav, who is in a direct battle with Nitish Kumar's JD(U)'s Abhiram Sharma. Sharma had won the seat in 2010 when his party was an ally of the BJP.
In Bhabua that was held by BJP's Anand Bhushan Pandey, the party has fielded his widow Rinki Rani Pandey. The RJD offered Bhabua seat to the Congress at the last moment which fielded Shambhu Patel. The bye-elections were the first electoral test for Bihar Chief Minister Nitish Kumar who walked out of the Grand Alliance last year and joined hands with the BJP to form the government. However, JD(U)'s decision to contest on just one seat triggered a debate in the political circles whether Nitish Kumar has accepted the role of a junior partner in state politics.