Armed Forces Facing Shortage of 52,000 Soldiers, Army's 21,000 Posts Vacant: Govt
New Delhi, Mar 21: The Indian armed forces are currently facing a shortage of a total of 52,000 soldiers with the Indian Army on top. The Indian Army has 21,000 posts vacant. The details of a shortag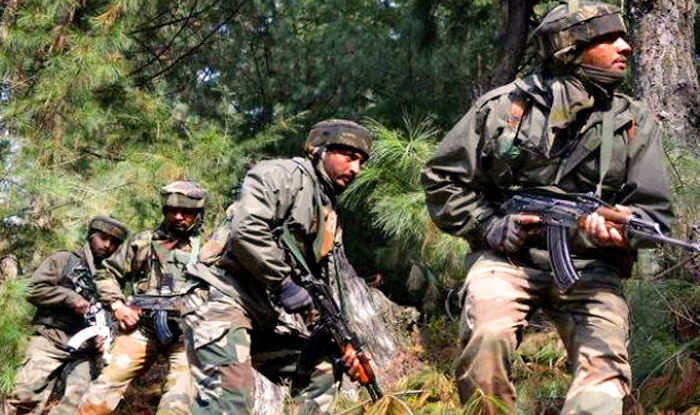 New Delhi, Mar 21: The Indian armed forces are currently facing a shortage of a total of 52,000 soldiers with the Indian Army on top. The Indian Army has 21,000 posts vacant. The details of a shortage of soldiers have been provided by Minister of State for Defence Subhash Bhamre in the Lok Sabha.
Bhamre said that the while Army is reeling under a shortage of 21,383 personnel, the number of vacant posts in the Navy is 16,348 and 15,010 in the Air Force. On being asked about the number of vacant officer posts in Army, he replied with 7,680. (Also Read: 'Insufficient' Defence Budget Dashes Hopes of Modernisation, Says Army Vice-chief)
On March 14, Vice Chief of Army Staff, Lt Gen Sarath Chand deposed to the Parliamentary panel on Defence Budget 2018-19 and expressed grave concern at the 'insufficient' allocation of funds. A marginal increase in the defence budget barely accounts for inflation, he told Parliament's Standing Committee on Defence.
He added that the Budget which was announced on February 1 "has dashed our hopes". "The Budget 2018-19 has dashed our hopes and most of what has been achieved has actually received a little setback. The marginal increase barely accounts for inflation and does not even cater for taxes," Army vice-chief told the parliamentary panel.
"Allocation of Rs 21,388 crore for modernisation is insufficient even to cater for committed payments of Rs 29.033 crore for 125 ongoing schemes, emergency procurement and other requirements," he said, further adding that the Army isn't left any choice but "to leave out some priority acquisition cases".
Taking note of the whole scenario, the parliamentary panel said, "We are aghast to note this dismal scenario where the representatives of the Services have themselves frankly explained the negative repercussions on our defence preparedness due to inadequate fund allocations."
Responding to a question on Rafale deal, Defence Minister Nirmala Sitharaman said that all the relevant procedures are being followed to ensure transparency in the acquisition of the 36 jets.
"In the acquisition of 36 Rafale aircraft, all relevant procedure as laid down in defence procurement procedure were followed to ensure that due transparency existed in the entire acquisition process," Sitharaman said.