Assembly Elections 2018 Results: 'Nothing Clear Yet, Praja Kutami Failed in Telangana,' Says Union Minister Rajnath Singh
Singh also said that it was clear the Praja Kutami had failed in Telangana.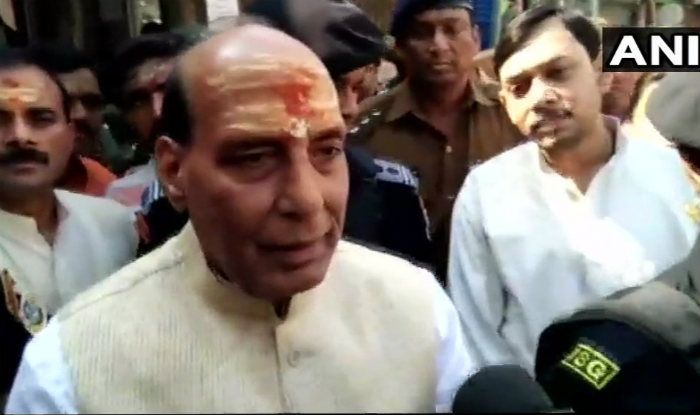 New Delhi: The BJP on Tuesday refused to be drawn into commenting on the trends emerging from the counting of votes in Madhya Pradesh, Rajasthan, Chhattisgarh, Telangana and Mizoram.
Union Home Minister Rajnath Singh said, "Nothing is yet clear from the trends. Congratulations to MLA candidates and the political parties that are winning. But Mahagathbandhan has failed terribly in Telangana."
In Rajasthan, the Congress is in the lead while in both Chhattisgarh and Madhya Pradesh, it is a neck and neck fight between the Congress and the BJP which has a strong anti-incumbency wave against it.
Telangana is going the TRS way, just as the exit polls had predicted. Like Singh pointed out, the Praja Kutami failed to deliver and was leading on 22 seats only.
In Mizoram, the MNF is in the lead, as predicted by exit polls.
The assembly elections, which have been seen as the forerunner to the Lok Sabha elections, haven't boded well for the BJP which was hoping to retain important states of Madhya Pradesh, Rajasthan and Chhattisgarh.