Ayushman Bharat: Happy With Scheme, BJP's TN Chief Nominates PM Modi For Nobel Peace Prize 2019
She has also appealed to people to join her in nominating the PM.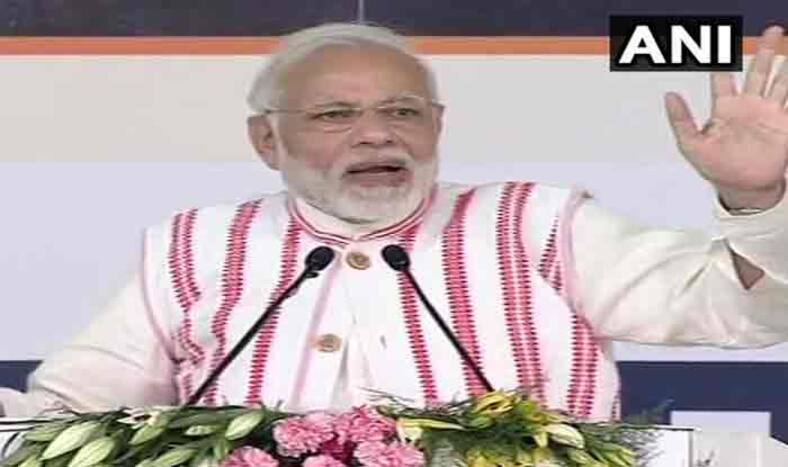 New Delhi: Prime Minister Narendra Modi has been nominated for Nobel Peace Prize 2019 by a BJP leader, reported ANI on Tuesday. The leader who came  up with the idea is BJP Tamil Nadu president Dr Tamilisai Soundarajan who has nominated PM Modi for launching the healthcare scheme Pradhan Mantri Jan Arogya Yojana – 'Ayushman Bharat'.  She has also appealed to people to join her in nominating the PM.
Meanwhile, in less than a day, more than 1,000 patients across the country have availed the benefits of Pradhan Mantri Jan Arogya Yojana (PMJAY), a health insurance scheme launched by the Prime Minister on Sunday. If sources are to be believed, maximum cases were reported from Chhattisgarh and Haryana, followed by Jharkhand, Assam and Madhya Pradesh.
The scheme is to provide cashless and paperless access to health care services in public and private empanelled hospitals across the country. It will provide a health insurance cover of Rs 5 lakh to 50 crore poor people. The scheme will cover 10.74 crore rural and urban families. While the scheme will not cover primary care, it will cover the cost of hospitalisation.
The states are going to decide on the mode of implementation. Seven states plan to adopt the insurance mode, 18 states will follow the trust route while the remaining nine will follow the mixed model. Prior to Pradhan Mantri Jan Arogya Abhiyaan, the UPA government had launched Rashtriya Swasthya Bima Yojana (RSBY). The sum insured under the policy was, however, just Rs 30,000.
Anti-fraud cells will be established at the national and state level, and strong IT tools will be deployed to prevent and detect fraud.
Over 8,735 hospitals, both public and private, have been empanelled for the scheme, and as many as 31 states and union territories have signed MoUs with the Centre to implement the programme. Meanwhile, the states which have chosen to go with their own healthcare schemes and not adopt the Central one are Telangana, Andhra Pradesh, Punjab and Delhi.