BEST Strike Over; High Court Appoints Mediator to Negotiate Matters Between Management, Union
The HC also asked the Union to announce within an hour that the strike was over.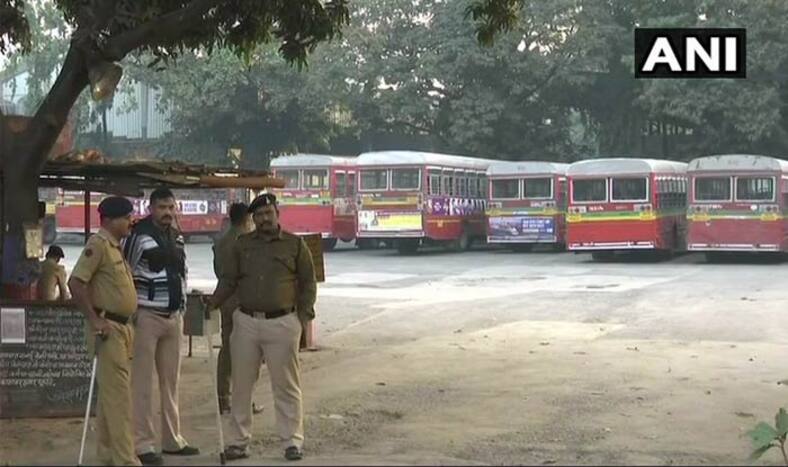 Mumbai: The Brihanmumbai Electricity Supply and Transport (BEST) union agreed to withdraw its strike on Wednesday, ending what became its longest strike yet. The move followed the appointment of a mediator, a retired high court judge, by the Bombay High Court to negotiate matters between the BEST management and the union. (Also read: MNS Threatens to Hit Streets if Govt Fails to Address Issue)
Earlier in the day, the high court had directed the union to call off their strike and also asked them to announce within an hour that they had done so.
Over 32,000 BEST employees had been on strike since January 8 over their various demands, including pay hike, revision of pay grade for junior level employees and merger of loss-making BEST's budget with that of the Brihanmumbai Municipal Corporation (BMC).
On Tuesday, the high court had directed the union to take a final decision on the withdrawal of its ongoing strike and inform the court the next day.  The direction came after the BEST told the court that it was willing to implement the redressal measure suggested by the state government's high-powered committee on granting an interim pay hike to its employees.
The committee, headed by the Chief Secretary, reportedly said that subject to the strike being called off, as an interim measure, workers be granted a '10-step increase' in salary for about 15,000 employees.
However, BEST workers' union leader Shashank Rao had rejected the proposal. The union was adamant on its demand of merging BEST's budget with that of its parent body BMC.
The workers' unions had also demanded that the BEST head office be shifted to the BMC headquarters. "Both the budgets should be merged and new workers should get old grade pay benefits," said Ankush Karande, one of the representatives of the workers' union protesting at the Chhatrapati Shivaji Maharaj Terminus in South Mumbai.