Bihar CM Nitish Kumar Tests Positive For COVID-19, Isolated Himself At Home
On the advice of doctors, Nitish Kumar has isolated himself at his residence, said Bihar Chief Minister's Office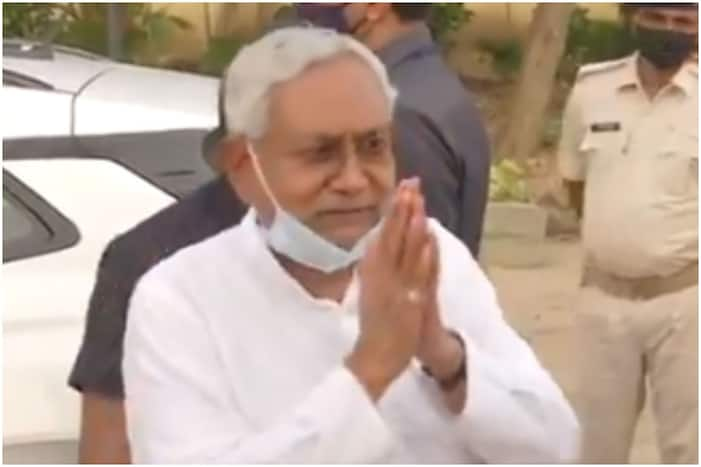 Patna: After Defence Minister Rajnath Singh, Bihar Chief Minister Nitish Kumar also tested positive for COVID-19 on Monday. Giving information about the same, the Bihar Chief MInister's Office said, "On the advice of doctors, he has isolated himself at his residence."
Bihar CM Nitish Kumar tests positive for COVID-19

"On the advice of doctors, he has isolated himself at his residence," his office says

(File photo) pic.twitter.com/3GxA9B4hNK

— ANI (@ANI) January 10, 2022
Earlier today, Union Minister for Defence Rajnath Singh also tested positive for COVID-19 infection. Singh, who is currently under home quarantine urged those who had come in his contact to get themselves tested. "I have tested positive for Corona today with mild symptoms. I am under home quarantine. I request everyone who have recently come in my contact to isolate themselves and get tested," he tweeted.
Actress-politician Khushbu Sundar also announced today that she tested Covid positive. The politician took to her official Twitter account to share her diagnosis, saying that she has isolated herself, but "hates being alone" and asked fans to keep her entertained. Former Union Minister and Lok Sabha member Rajyavardhan Singh Rathore also tested positive for Covid on Monday.
Amid the rapid rise of coronavirus infection in the country country, several politicals leaders have tested positive for Covid.  These include BJP leader Varun Gandhi, Mahendra Nath Pandey, Raosaheb Patil Danve, Bharti Pawar, Nityanand Rai, and S.P. Singh Baghel and Rajeev Chandrashekhar and Manoj Tiwari. Delhi Chief Minister Arvind Kejriwal also tested positive for Covid-19 last week.
As per experts experts, spurred by Omicron varinat, the third wave of Covid-19 have started in India. While the new strain has been dubbed less lethal in terms of its illness compared to Delta, it is still considered to be one of the most tranmissable variants till now.