Bihar: Local RJD Leader Shot in Nalanda, His House Set Afire; Cops Say Personal Enmity Cause of Murder
The victim's house was also set afire.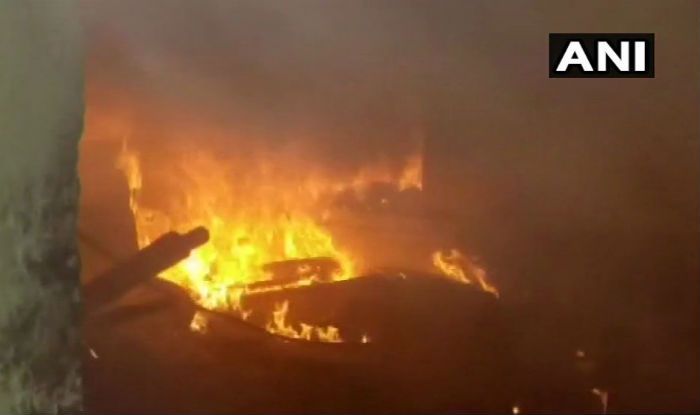 Patna: Agitated locals on Wednesday thrashed a 13-year-old son of the man accused of shooting a local RJD leader. The boy succumbed to his injuries during treatment, said ANI. The RJD leader was shot dead in Nalanda, within Deepnagar police limits, said reports.
Locals reportedly attacked and set his house afire also. Nalanda SDPO told ANI, "He was shot dead due to personal enmity. We are investigating the matter."
Earlier, in the second half of December, within two days, a businessman was shot dead in Vaishali and then a bank officer was killed by unidentified miscreants in Gaya.
Pintu Singh worked as Customer Service Point in charge for Punjab National Bank. Police said that Singh was abducted at around 11 pm on Friday and is believed to have been shot dead around 2 AM on Saturday. Deep injury marks were found on Singh's head. The back-to-back killings triggered violent protest by villagers who blocked the GT Road disrupting traffic for hours, Officer in-chrage of Amas Police station Shayam Lal Sarah said.
An industrialist named Gunjan Khemka was shot dead by unidentified assailants. Khemka was targeted on his way to his factory in Hajipur, about 30 km from Patna, Vaishali Superintendent of Police Manavjit Singh Dhillon said.
Opposition RJD and Congress leaders targeted Chief Minister Nitish Kumar for the rise in crime and total collapse of law and order. "There is no law and order in Bihar. It is free for all for criminals and they do as per their will," RJD spokesperson Bhai Virendar said.
Last year, an RJD leader's beheaded body was recovered under a bridge over Paimar river in Nalanda. Party district general secretary Kailash Paswan was allegedly beheaded by unidentified assailants after being abducted and killed.
Paswan had gone missing on July 6. His relatives heard of a body found under the bridge and rushed to ascertain if it was his.
A report in a local daily quoted Paswan's relatives as saying that he was taken away by Chhotu Gupta of Buchchi village purportedly for a panchayat meeting, following which he did not return to his house. They said they made all attempts to locate the leader but could not find him. The body was recovered the next day.