BJP Releases List of Candidates For Karnataka By-polls 2018; Check Here 
Notably, the bye-elections in Karnataka will be conducted in Mandya, Shivamogga and Ballari Lok Sabha constituencies and Ramanagar and Jamkhandi Assembly constituencies on November 3. Other parties in the fray include the JD(S) and Congress,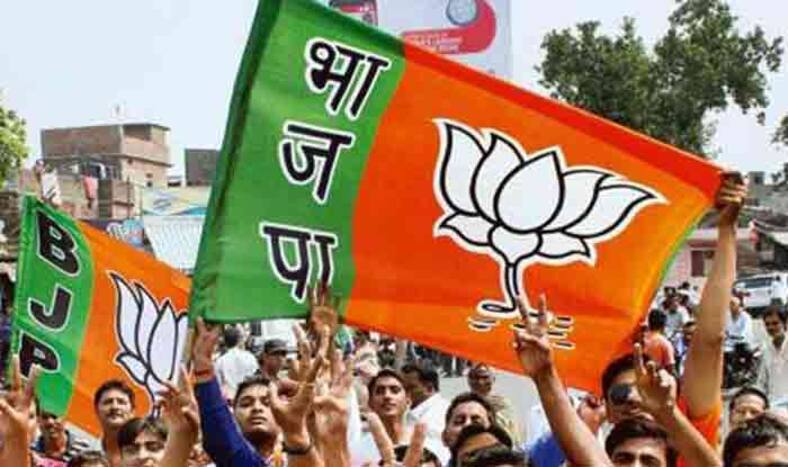 Bengaluru: Bharatiya Janta Party (BJP) on Tuesday released a list of candidates for the by-elections to three parliamentary constituencies and two legislative constituencies in Karnataka, news agency ANI reported. Further, the polls are due to be held in November.
Check the list below:
Parliamentary Constituency:
1) Bellary (ST)- Smt. J Shanta
2) Shimoga- Shri B Y Raghavendra
3) Mandya- Shri Siddaramegowda
Legislative Assembly Constituency:
1) Jamkhandi- Shri Shrikanth Kulkarni
2) Ramanagaram- Shri L Chandrasekhar
BJP releases list of candidates for the by-elections to three Parliamentary constituencies Bellary, Shimoga & Mandya and two Legislative assembly constituencies Jamkhandi & Ramanagram in #Karnataka. pic.twitter.com/h18ckBN1US

— ANI (@ANI) October 16, 2018
Notably, the by-polls in Karnataka will be conducted in Mandya, Shivamogga and Ballari Lok Sabha constituencies and Ramanagar and Jamkhandi Assembly constituencies on November 3. Other parties in the fray include the JD(S) and Congress,