BMC Election Results 2017: Asaduddin Owaisi's AIMIM wins 2 seat; Samajwadi Party's Raees Shaikh wins Nagpada
BMC Elections 2017 Results: AIMIM's Waqarunnissa Ansari and Tauseef Shaikh emerged as the winners from Umerkhadi and Cheeta Camp seats.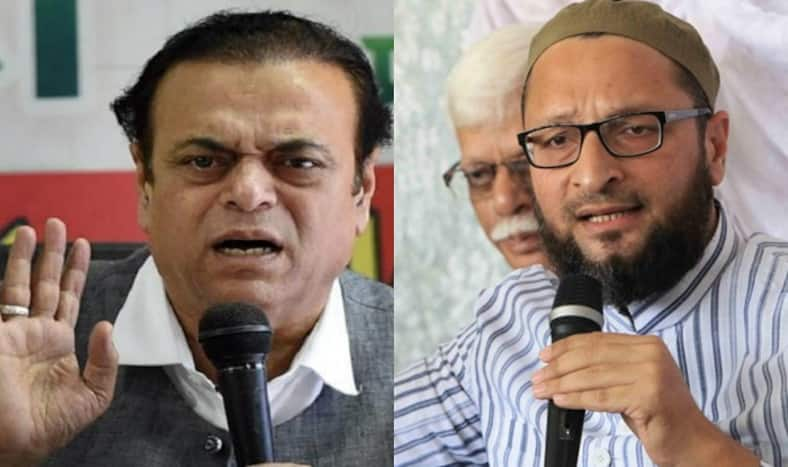 Mumbai, Feb 23: The All India Majlis-e-Ittehadul Muslimeen (AIMIM) opened its account in Brihanmumbai Municipal Corporation (BMC) elections 2017. The party emerged victorious on two seats. AIMIM candidate from Umerkhadi, Waqarunnissa Ansari has emerged victorious, along with Tausif Shaikh, the candidate from Cheeta Camp.
Waqarunnissa, the veteran advocate-cum-politician had earlier served as a corporator on four occasions. She was pitted against Congress' Nikita Nikam in the elections. However, a clear consolidation of minority votes in AIMIM's favour, assured victory to Waqarunnissa. Revered Urdu scribe Sarfaraz Arzoo had opined that AIMIM would give a tough fight to Congress from the Muslim dominated pockets in South Mumbai. The party was predicted to win 6-8 seats. (ALSO: LIVE – BMC Election Results) 
On the other hand, AIMIM's aggressive campaign in Nagpada met an unsuccessful end, as Samajwadi Party's senior leader Raees Shaikh defeated Aadil Mobin Qureshi, the candidate fielded by AIMIM. 22-year-old Aadil is the son of Mobin Qureshi, who has previously served as the corporator from Nagpada.
Samajwadi Party won a total of 3 seats in the BMC elections so far, claims reports.
The Muslim vote bank in Mumbai was contested by NCP, Congress, AIMIM and Samajwadi Party. Both Akbaruddin and Asaduddin Owaisi had addressed several rallies in the city to campaign in the 59 seats, where they had fielded their candidates. The party had also given tickets to two Dalits.
Although AIMIM has made a positive electoral start, it failed to leave the impact in Mumbai, as it made during the 2014 Maharashtra assembly elections. In the legislative polls, AIMIM not only bagged Byculla, but also emerged second in several constituencies in Mumbai.
Ahead of the BMC elections 2017, Congress had termed Owaisi an 'agent' of BJP. "BJP strategically uses AIMIM to split the votes of minority community," said Maharashtra Congress chief Ashok Chavan, while speaking to India.com. He further added, "AIMIM is bound to play the spoiler for NCP and Congress, as it happened during the 2014 Maharashtra assembly elections."