BMC Elections Results 2017: As Shiv Sena leads in Mumbai, here are some key candidates for mayor
Two-time Shiv Sena corporator Mangesh Satamkar's name is considered for the post of mayor.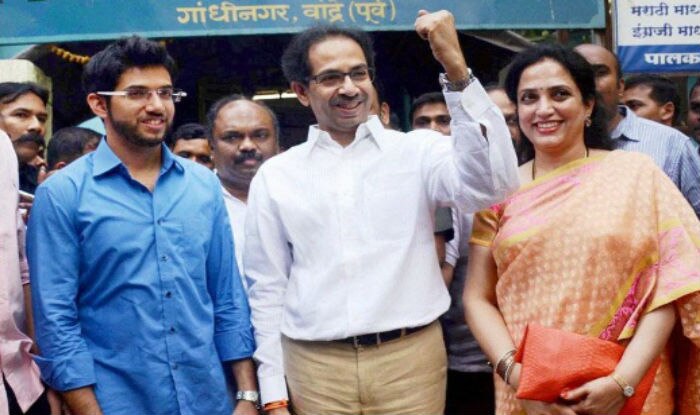 Mumbai, February 23: As counting for Brihanmumbai Municipal Corporation (BMC) concludes, the Shiv Sena has a slight lead with 84 seats, followed by the BJP with 82 seats. As the party has won the BMC polls for five times in a row, it is quite obvious that the party will have its mayor for India richest civic body. The Sena and the BJP are locked in a battle where the allies are fighting to rule the BMC. On the other side, the Congress and the NCP are far behind the Sena and the BJP, in the 227 member BMC.
Now the election results are out and now the question arises who will be the next mayor on Mumbai? Since this year the mayor in Mumbai will be selected from an open (male) category, the current mayor Snehal Ambekar will won't be able to retain her post.
Two-time Shiv Sena corporator Mangesh Satamkar's name is also being considered for the post of mayor as he has contested from Sion Koliwada region and won with huge margins from there. Satamkar is also the former education committee chairman in BMC. (ALSO: BJP Election Results Live)
Corporator Yashwant Jadhav who won the BMC elections from Nagpada and Ramakant Rahate, a winner from Worli, are two other contenders for Mayor's position. Also, Shailesh Phanse, who was one of the top contenders for the mayor's post in BMC had to face a huge setback today after he lost from SAndheri (West).
Former MLA and mayor Milind Vaidya is one of the top choices for the post of mayor in BMC. Milind Vaidya, who faced a defeat in the last election, made a come back this year. Also Read – Maharashtra Zilla Parishad elections 2017 Results: Pankaja Munde submits resignation, take responsibility of BJP's rout in Parli
In Dadar, the MNS had won all seven seats in 2012 BMC polls, however, this time Shiv Sena won six seats and one went to BJP. Meanwhile, Shiv Sena chief Uddhav Thackeray is satisfied with the results. While talking to media, Uddhav Thackeray said, "Not only Mumbai mayor, but next chief minister will also be from Shiv Sena".
On the other side the BJP appeared to be softening its stand against Shiv Sena and said the latter will now have to take the first step to deciding the future.
In Maharashtra state politics the stakes are high for Uddhav Thackeray and Chief Minister Devendra Fadnavis, who led their respective parties from the front and were involved in a high-decibel campaign, relegating the leaders of Opposition like NCP, Congress, MNS and other players – AIMIM, Samajwadi Party – to the background. In BMC the Sena has been in power for over two decades.