live
Breaking News Highlights: India Enters Guinness Book of World Records By Waving 78,220 Flags Simultaneously: Govt
Stay tuned to India.com for all the breaking news live updates and latest happenings from India and around the world here.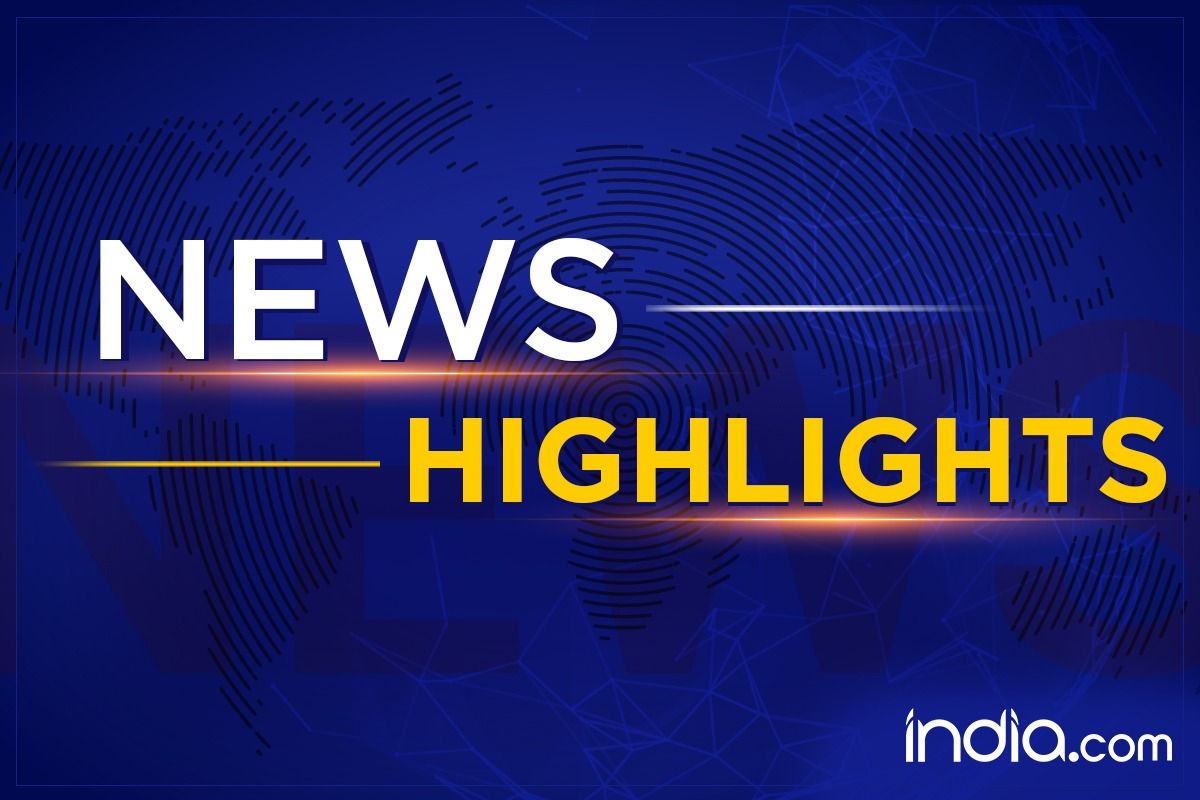 Breaking News Updates, April 25: Prime Minister Narendra Modi will on Monday inaugurate the seventh edition of India's flagship conference on geopolitics and geoeconomics — Raisina Dialogue — in which over 210 speakers from 90 countries are set to participate. The seventh edition of the Raisina Dialogue, organised by the MEA in collaboration with the Observer Research Foundation, will be held in an in-person format. Prime Minister Modi is also scheduled to meet Von der Leyen, who was Germany's defence minister under Chancellor Angela Merkel until 2019, today, where the crisis arising out of the Russia-Ukraine conflict is expected to come up for discussion. Meanwhile, French President Emmanuel Macron comfortably won a second term Sunday, triggering relief among allies that the nuclear-armed power won't abruptly shift course in the midst of the war in Ukraine from European Union and NATO efforts to punish and contain Russia's military expansionism. Ukrainian President Volodymy Zelenskyy congratulated Emmanuel Macron on winning a second term as president of France — and beating a far-right rival seen as close to Russia. Other Western leaders including German Chancellor Olaf Scholz , European Council President Charles Michel, UK Prime Minister Boris Johnson, Canadian Prime Minister Justin Trudeau, Spain Prime Minister Pedro Sanchez, and World Health Organization Director-General Tedros Adhanom Ghebreyesus also congratulated Emmanuel Macron for winning the French presidential election with 58.8 per cent of the votes on Sunday (local time).
Stay tuned to India.com for all the breaking news and latest happenings from India and the world here.
Live Updates
Updates to the Live Blog have been closed now.

On 23 April, India entered Guinness Book of World Records by waving 78,220 flags: In presence of Union HM Amit Shah, India has created record in waving National Flag at same time. On 23 April. India entered Guinness Book of World Records by waving 78,220 flags simultaneously at 'Veer Kunwar Singh Vijayotsav' programme at Bhojpur, Bihar:Ministry of Culture

Ministry of Defence: Import of defence equipment/sourcing from Foreign Industry of capital acquisitions should only be an exception and undertaken with specific approval of Defence Acquisition Council led by Defence Minister.

Three people bound under u/s 153A to maintain peace in the area for their alleged involvement in promoting enmity between two communities on religious ground: Delhi Police

"I have not filed any FIR, will file a complaint tomorrow at Khar PS against bogus FIR. Mumbai Police has circulated fake FIR of April 23 assault against me," tweets BJP leader Kirit Somaiya pic.twitter.com/bj6WioEJyd

— ANI (@ANI) April 25, 2022

Health ministry: Cumulative number of COVID-19 vaccine doses administered in India has crossed 187.92 crore

Jammu and Kashmir: Terrorists this evening lobbed a grenade on police party at Padshahi Bagh area of Bijbhara in Anantnag district. No loss of life or injury reported. Details awaited: J&K Police

Union Ministry of Education seeks inputs from Rajasthan Education Department over a class 12 political science question paper that reportedly asked about "6 achievements of Congress party."

The much-awaited initial public offering of the Life Insurance Corporation of India is likely to open on May 4: Sources privy to the development told ANI

Punjab COVID Tally: Punjab reports 20 fresh COVID-19 cases, one fatality. Infection tally rises to 7,59,442, death toll 17,748. Number of active cases now stands at 167.