live
Breaking News Feb 19 Updates: 1305 Buildings Sealed in Mumbai After COVID Cases Continue to Rise
Stay tuned to India.com for the fastest-breaking and latest news updates.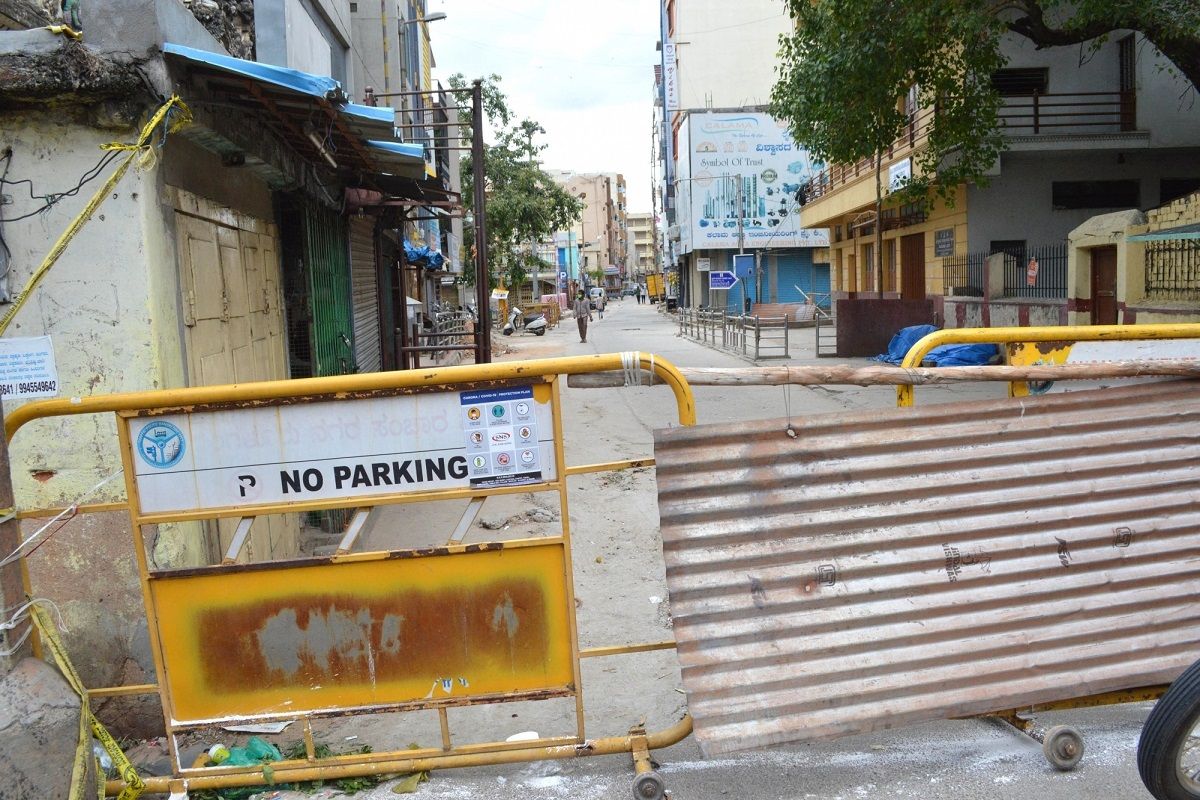 New Delhi: PM Narendra Modi on Saturday chaired the 6th meeting of Governing Council of NITI Aayog via video conferencing. During the meeting, the prime minister is expected to discuss infrastructure, growth, health, and nutrition among other issues with the state governments. The meeting assumes significance as it witnesses the entry of the two Union Territories of Jammu and Kashmir, and Ladakh with their new status as independent UTs.
Meanwhile, Congress leader PC Sharma has been arrested for allegedly protesting and shutting down markets without permission, in Bhopal. "PC Sharma has been arrested and sent to jail", news agency ANI quoted Bhupendra Singh, City superintendent of police, Habibganj, Bhopal as saying.
On the other hand, India on Saturday reported 13,993 new COVID-19 cases, 10,307 discharges, and 101 deaths in the last 24 hours, as per Union Health Ministry Total cases– 1,09,77,387 Total discharges: 1,06,78,048 Death toll: 1,56,212 Active cases: 1,43,127 Total Vaccination: 1,07,15,204.
Live Updates
Maharashtra: A total of 1305 buildings sealed in Mumbai after 2749 COVID-19 cases reported. 71,838 households residing in these sealed buildings, said Brihanmumbai Municipal Corporation (BMC)

Toolkit Case: Vancouver is a hotbed for anti-India activities with regard to Khalistan, says Delhi Police. It adds that an organisation named Kisan Ekta company is in touch with another organisation in Vancouver.

Toolkit Case: Delhi Police says that Sikhs for Justice, a banned org announced on Jan 11 a reward for anyone who hoists Khalistani flag on India Gate, Red Fort

Toolkit Case: Delhi Police added that somehow this toolkit got leaked on social media and was available in the public domain, the deletion of the same was planned and performed.

Toolkit Case: Delhi Police says before the court that these organisation operated from Canada & wanted someone to hoist a flag at India Gate, Red Fort. They wanted to carry out such activities in the garb of farmers protest and that is why Poetic Justice Foundation is involved.

Uttarakhand Disaster: A total of 62 bodies found so far in Uttarakhand. Out of these, 34 have been identified & 28 are yet to be identified. 142 more missing: Uttarakhand Disaster Management Authority

Russian air raids kill 21 IS jihadists in Syria, Reported AFP

Bihar: Cars vandalised near Patna's AN College allegedly in connection with cancellation of State Board Class 10 exam y'day. "Won't be right to say if students did this, could be anti-social elements. Seems it was due to exam cancellation," said magistrate deputed at AN college.

Delhi High Court orders that all its Benches shall hold physical Courts, on a daily basis, with effect from 15.03.2021.