live
Breaking Blog 22 Feb, 2021 | BJP Wins Two Vacant Rajya Sabha Seats From Gujarat Unopposed
Stay tuned to India.com for more breaking news updates.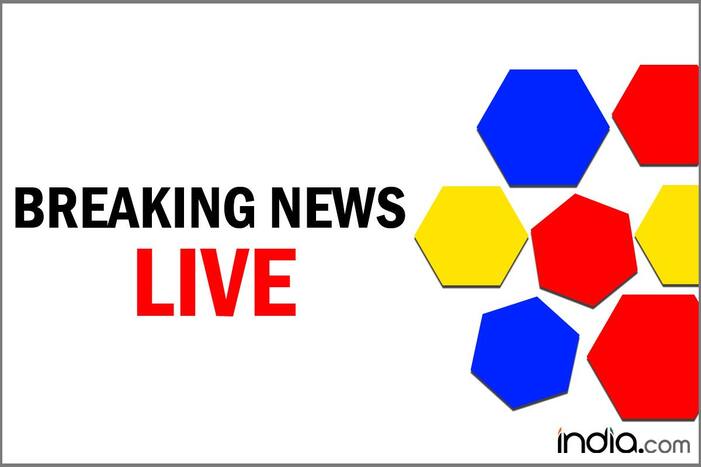 Breaking News LIVE: Prime Minister Narendra Modi will inaugurate the extension of the North-South corridor of Kolkata Metro from Noapara to Dakshineswar and flag off the first service on this stretch today. Taking to Twitter, PM Modi shared pictures of the brand new metro line extension.
"From Hooghly, the extension of Metro Railway from Noapara to Dakshineswar will be inaugurated. This project is special because it will improve access to the sacred Maa Kali Temples at Kalighat and Dakshineswar. These temples are vibrant symbols of India's great culture," he tweeted.
He will also visit the poll-bound states of Assam to launch and lay the foundation stones of several projects. The PMO said he will dedicate to the nation important projects of the oil and gas sector in an event organised at Silapathar in Assam, and also inaugurate and lay the foundation stones of engineering colleges during the event.
Meanwhile, in Maharashtra, CM Uddhav Thackeray warned of imposing strict lockdown if COVID-19 situation deteriorates further.  "If the (COVID-19) situation deteriorates, then we have to impose lockdown. Those who want lockdown can roam around without mask while those who don't want it must wear mask and follow all the rules," Thackeray said last night.
Live Updates
Uttarakhand: Out of 206 people missing in flash flood, bodies of 70 people and 29 body parts have been recovered from Tapovan in Chamoli district so far, say Chamoli Police

Manipur: As college teachers' demonstration for implementation of 7th Pay Commission recommendations entered Day 6 in Imphal, students of DM College of Science, Commerce & Arts staged a protest today demanding resumption of classes. Police fired tear shells to disperse the crowd. pic.twitter.com/iVa3qZUUHt

— ANI (@ANI) February 22, 2021

Restrictions have been imposed in Buldhana city, Chikahli, Khamgaon, Deulgaon Raja & Malkapur areas of Maharashtra's Buldhana where a large number of COVID cases have been recorded in last few days: Buldhana DM S Ramamurthy

Uttarakhand: SDRF team in Dehradun constantly monitors situation of the artificial lake formed in the upper reaches of Chamoli district, at control room via Quick Deployment Antenna (QDA) system

(Pictures source: SDRF) pic.twitter.com/IMKULZknmA

— ANI (@ANI) February 22, 2021

Check posts have been set up at borders of Maharashtra and Madhya Pradesh to screen people entering the state from these states for COVID-19 symptoms: Gujarat government

Maharashtra | Restrictions have been imposed in Buldhana city, Chikahli, Khamgaon, Deulgaon Raja & Malkapur areas of Buldhana where a large number of COVID cases have been recorded in last few days: Buldhana ADM Dinesh Geete pic.twitter.com/w1eTCiNUPW

— ANI (@ANI) February 22, 2021

President Ram Nath Kovind appoints Justices Singapuram Raghavachar Krishna Kumar, Ashok Subhashchandra Kinagi, Suraj Govindaraj and Sachin Shankar Magadum, Additional Judges of the Karnataka High Court, as the Judges of the Karnataka High Court: Ministry of Law & Justice

Madhya Pradesh: Home Department asks collectors of Bhopal, Indore, Hoshangabad, Betul, Siwni, Chhindwara, Balaghat, Barwani, Khandwa, Khargone, Burhanpur, Alirajpur & districts bordering Maharashtra to convene meeting of district crisis management committees over COVID-19. pic.twitter.com/DbKfQG17XW

— ANI (@ANI) February 22, 2021

14,100 people penalised on 21st February and a fine of Rs 28.20 Lakhs collected from them during face mask enforcement drive. A total of 16,02,536 people penalised till yesterday and a fine of Rs 32,41,14,800 collected from them in total: BMC #COVID19 pic.twitter.com/lp8ziVnxck

— ANI (@ANI) February 22, 2021

1,14,24,094 vaccinations done till 6 pm today. Vaccination for healthcare workers is 75,40,602, incl 1st dose to 64,25,060 & 2nd to 11,15,542. Similarly, a total of 38,83,492 frontline workers have been covered with the first dose: Manohar Agnani, Addl Secy, Union Health Ministry pic.twitter.com/1l5qTYyjpU

— ANI (@ANI) February 22, 2021