live
Breaking News: Fire Breaks Out in Delhi's Uttam Nagar, 15 Fire Tenders Rushed to Spot
Stay tuned to India.com for the fastest breaking and latest news updates.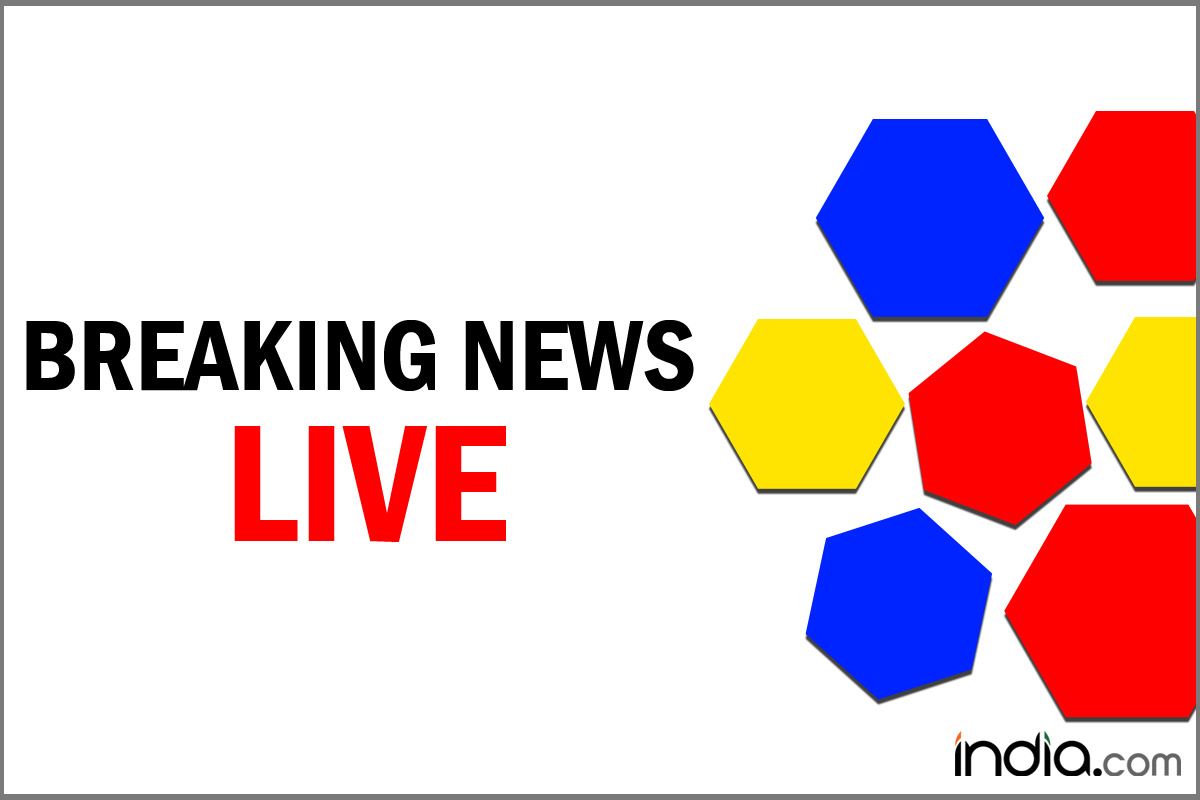 Live Updates
Delhi: Fire has broken out in Uttam Nagar area; 15 fire tenders present at the spot, reports ANI.

Attempts are being made by agencies to distrupt the farmers' agitation: Farmer leader Kulwant Singh Sandhu

US Senate has confirmed President Joe Biden's nominee, retired Army General Lloyd Austin, to serve as Secretary of Defence. He will be the first Black American to serve in the role: Reuters

In light of the Republic Day Parade dress rehearsal, gate no. 3, 4 & 5 of Central Secretariat and gate no. 1 & 2 of Udyog Bhawan will remain closed up to 12:00 PM on 23rd January 2021. Interchange facility will be available at Central Secretariat: Delhi Metro Rail Corporation

Wearing a mask is not mandatory for family travelling in four-wheelers in Pune from now. For passenger vehicles, such as Ola, Uber and two-wheelers, mask will still remain mandatory: Pune Mayor Murlidhar Mohol

Twitter suspends account of Iran's supreme leader Ayatollah Ali Khamenei: Reuters

Railways to restart e-catering services for passengers from the first week of February, 2021: Indian Railways

I have received report that 76 farmers have passed away during the protest against three farm laws. Today, I announce that we'll provide govt job to one family member of those from Punjab who die in agitation at Delhi borders: Punjab CM Captain Amarinder Singh

The cumulative number of vaccinated healthcare workers across the country has surpassed 12.7 lakh through 24,397 sessions. Over 2.2 lakh beneficiaries were vaccinated & 267 cases of Adverse Effect After Vaccination (AEFI) reported till 6 PM today: Ministry of Health

West Bengal: Trinamool Congress MLA Baishali Dalmiya has been expelled from the party.
New Delhi: The 11th round of talks between the central government and farmer leaders will be held today.  A day before the crucial talks, Agriculture Minister Narendra Singh Tomar on Thursday night met senior BJP leader and Home Minister Amit Shah.
Meanwhile, Prime Minister Narendra Modi will interact with beneficiaries and vaccinators of the COVID-19 inoculation drive in Varanasi, Uttar Pradesh on Friday. The interaction would take place at 1:15 pm via video conferencing. The participants in the interaction will share their first-hand experience of vaccination.
"The world's largest vaccination drive is underway in India. Our frontline warriors are getting vaccinated across the nation. At 1:15 pm tomorrow, 22nd January, I would interact with beneficiaries and vaccinators of Covid vaccination drive in Varanasi, via video conferencing," Prime Minister Modi tweeted.
The Congress Working Committee (CWC) will meet today to finalise the schedule for the long-pending election of a new party president. The meeting comes nearly five months after the Congress' interim president Sonia Gandhi asked the grand old party to relieve her from the top post.
On the other hand, BJP national president JP Nadda will address a conference of social medial volunteers and intellectuals in Lucknow today. Nadda reached Lucknow yesterday. Notably, his visit comes close on the heels of PM Narendra Modi's trusted bureaucrat Arvind Sharma joining the BJP and getting nominated to the upper house of the state legislature. Speculations are rife that he may be inducted in the state cabinet.